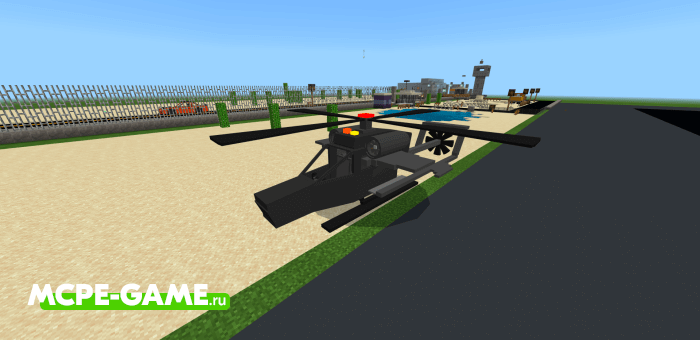 Night Owl Chopper – Add-on for helicopter in Minecraft, which is literally translated as "Night Owl".
This is a light attack helicopter, on which you will be able to move around the game world by air, overcoming any distances and obstacles. The helicopter has aggressive appearance and is made in strict black color.
Combat helicopter from Night Owl Chopper mod can hold up to 3 players at a time, including the pilot, and has unique animation of blades motion.
To get a helicopter in Minecraft, use the creative game mode or type the command /summon noc:nightowl
Updated at
13.09.2021
Game versions
1.16
Genre
Helicopter, Mods, Vehicle
Platform
Android, iOS, Windows
Files
Night Owl Chopper [Resource]
365.03KB
Night Owl Chopper [Behavior]
72.59KB
Leave comment