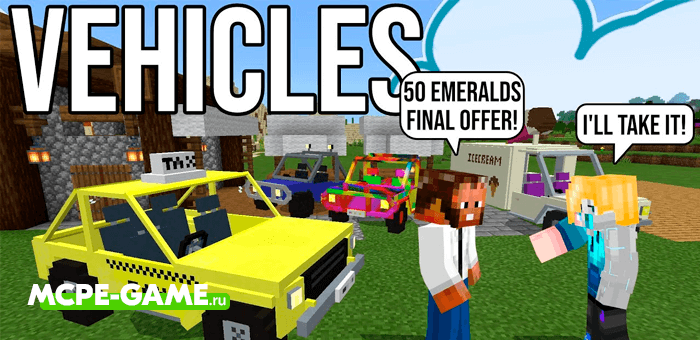 More Vehicles Add-on adds four vehicles to Minecraft, as well as a car dealer from whom you can buy or rent them!
By installing this mod you will be able to try yourself as a taxi driver or ice cream van, or just drive for your own pleasure through the vast expanses of the game in off-road vehicles. In any case, no matter what transport you would choose, it will be an excellent means of transportation, both in the city and on rough terrain.
But unlike other vehicle mods, in More Vehicles Add-on the vehicles must first be purchased. To do this, you need to meet a used car dealer, who will be happy to find the right vehicle for you!
Video review
Updated at
20.09.2021
Game versions
1.17
Functionality tested on Minecraft
1.17.11 1.17.0.50
Genre
Cars, Mods, Vehicle
Platform
Android, iOS, Windows
Files
More Vehicles [McAddon]
2.74MB
Leave comment