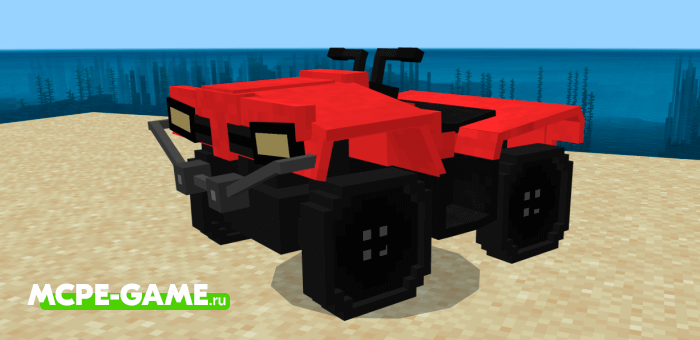 ATV is considered a versatile vehicle, capable of moving both on the road and in the wilderness. With ATV 4 Wheeler mod you will be able to add ATV to the game!
Now you'll be able to move around the vast world of the game and all possible Minecraft biomes, whether it's swamps, taiga or tundra without any problems. You can be sure that the wheel quad bike you just get to the right location!
ATV crafting is done by combining the various elements into a single design. To do this you will need to pre-produce the steering wheel, wheels, engine, and other parts, and only afterwards proceed to the assembly of transport. All recipes for crafting are shown below.
Updated at
13.09.2021
Game versions
1.16
Functionality tested on Minecraft
1.16.100
Genre
Cars, Mods, Vehicle
Platform
Android, iOS, Windows
Files
ATV [Behavior]
215.21KB
ATV [Resource]
204.47KB
Leave comment