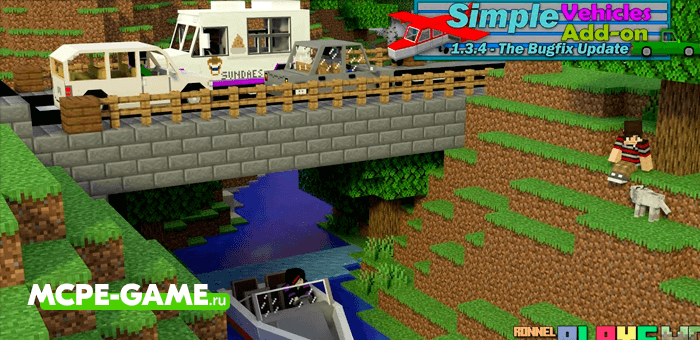 Simple Vehicles adds 35 different vehicles to Minecraft PE, including cars, trucks, air vehicles, boats and even bikes!
This car mod in Minecraft Pocket Edition can be a great choice if you like to play on maps with modern cities or want to add a large number of vehicles to the game without downloading car mods separately.
Minecraft Simple Vehicles Add-on is also suitable for multiplayer game with your friends, and most vehicles are designed for multiple players at once. Below you can find a full list of vehicles and vehicles from the mod, as well as their features.
You can buy LEGO Minecraft The Creeper Mine 21155 Building Kit (834 Pieces) to improve you Minecraft skills!
Passenger cars
Passenger car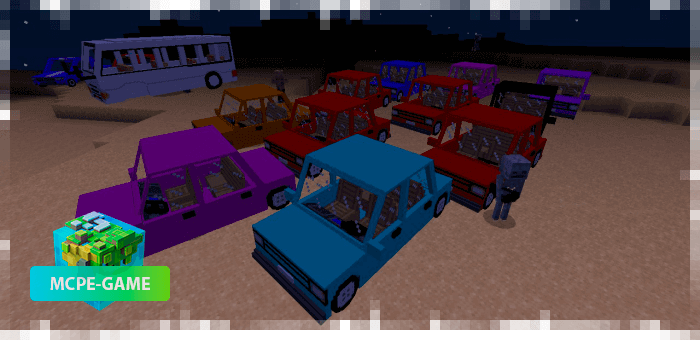 Normal passenger car, available in 10 different colors, which can be driven not only by the player, but also by a civilian, ocelot or NPC (most importantly, do not add a saddle to the car for them).
Cabriolet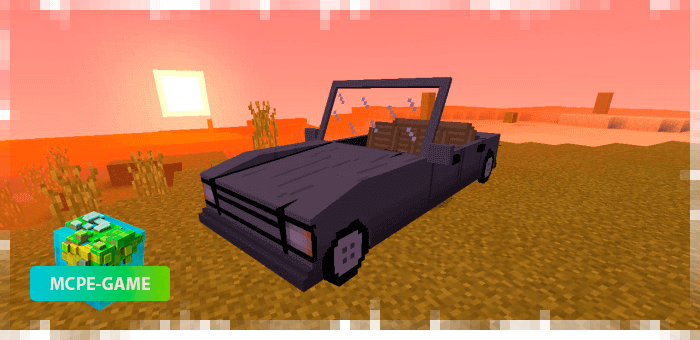 A simple passenger car for those who like a comfortable ride in a breeze.
Toyota AE86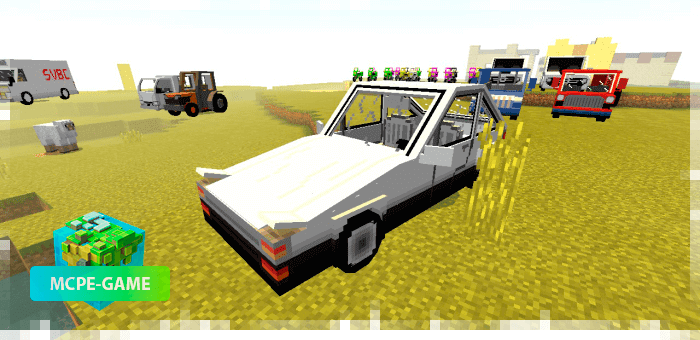 This car is great for city life and can accommodate up to 4 players at a time.
Toyota Corolla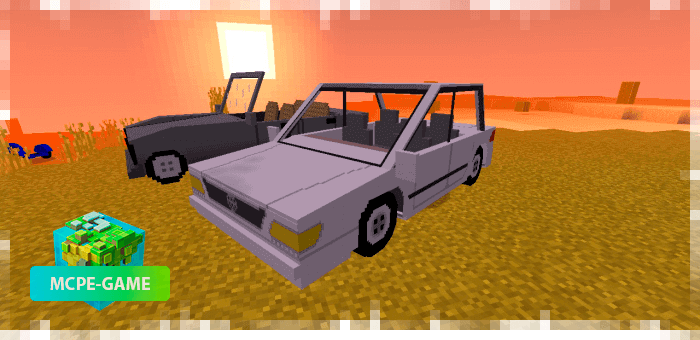 4-seat Toyota Corolla model in Minecraft PE model year 2000.
Ford Mustang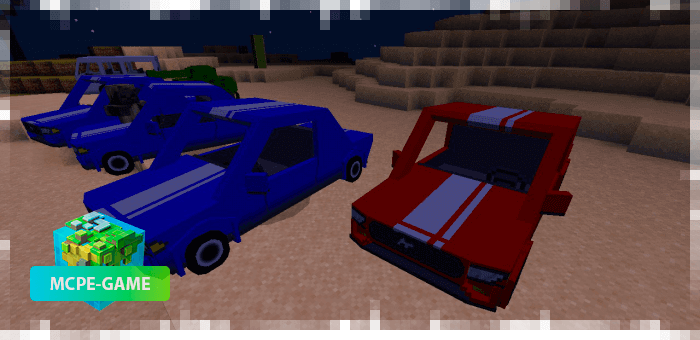 A legendary sports car that can accommodate up to 2 Minecraft PE players at a time. Capable of developing quite high speed compared to the above mentioned cars.
City public transport
Bus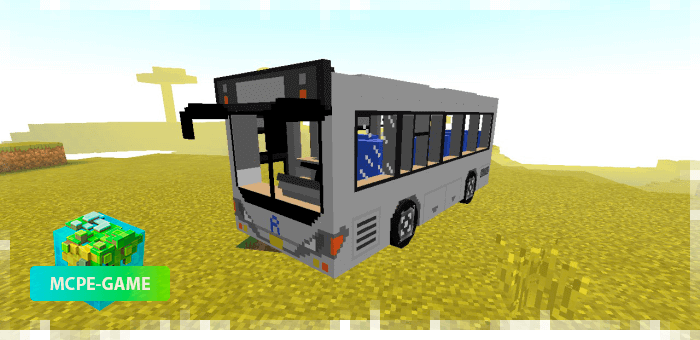 If you decide to play roles on the RP server in Minecraft in a modern and large city, you can not do without urban transport. On this bus, the player working as a driver can take up to 10 other people to their jobs.
Minibus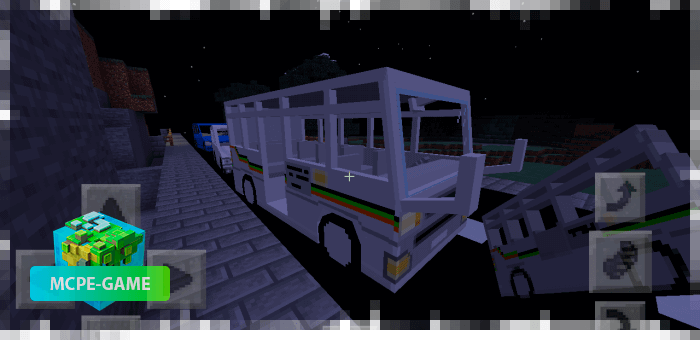 Another version of public transport, but slightly smaller than the usual bus. Accommodates up to 5 players at a time.
Old bus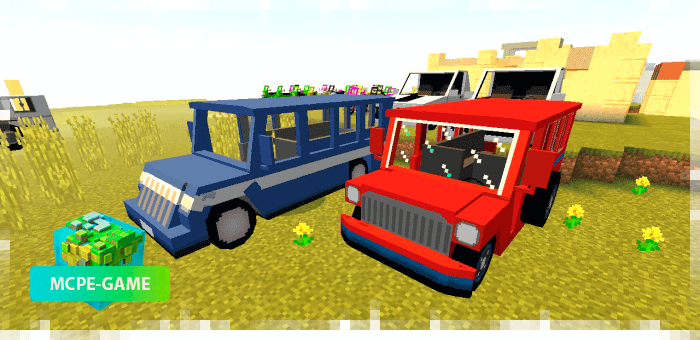 Another version of public transport on Minecraft PE, on which you can drive passengers.
Gazelle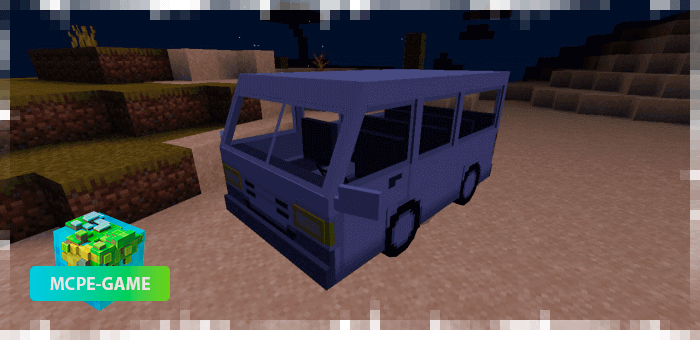 If you do not want to work for the city administration on your server, choose Gazelle and deal with private ferry passengers. The main thing that everyone in time to pass the fare!
Taxi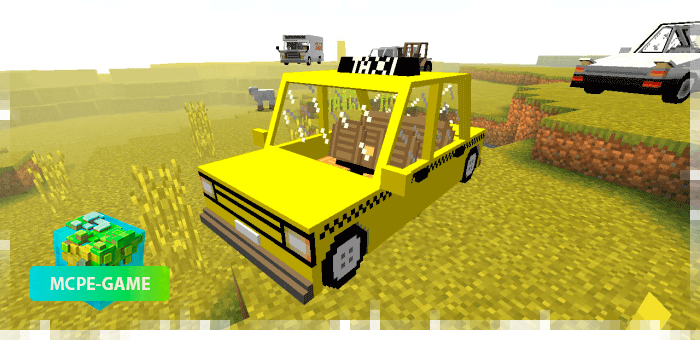 Taxi is the fastest, most comfortable and reliable way to get to any point of the city. This car in MCPE accommodates up to 4 players.
City services
With a large number of city services vehicles, you will be able to add new professions to your server, such as doctor, fireman, policeman and others.
Fire engine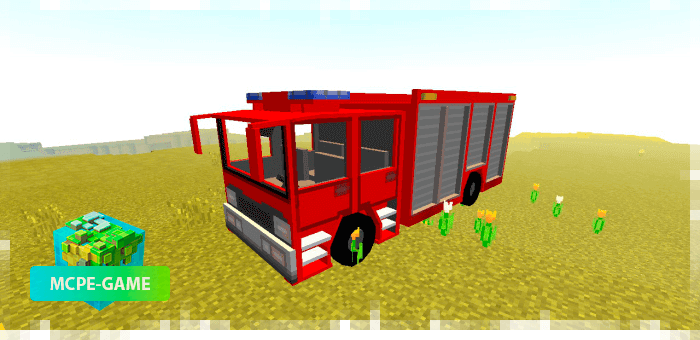 No modern city can do without a fire station, and no fire station can exist without a fire truck! This vehicle will definitely be noticeable on the road, can accommodate 4 players at a time, who will be playing the role of firefighters.
Quick help
You can use this ambulance to take patients to the hospital or a hospital.
Television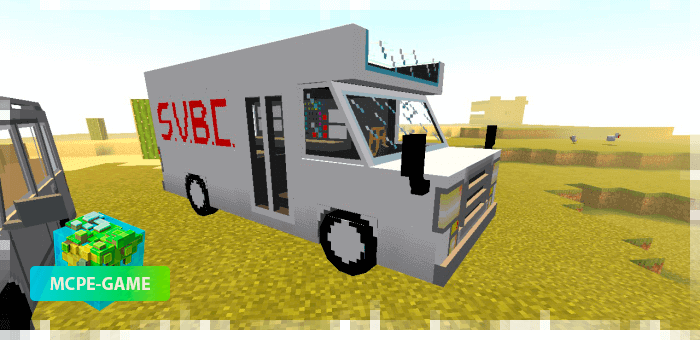 Become the director of a news channel or newspaper, choose the role of a journalist or news cameraman, and cover events in your city by driving a special vehicle!
Tank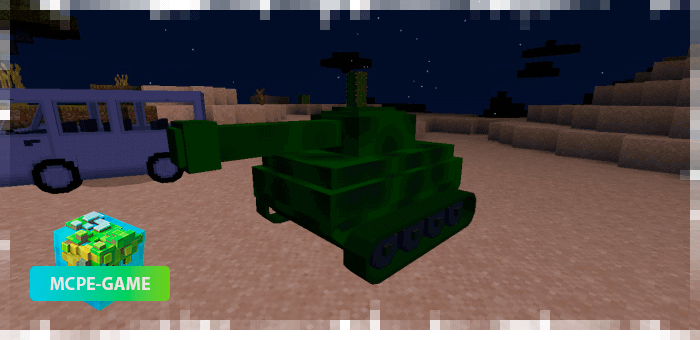 This tank can be used by the military if something goes wrong in your town.
Police car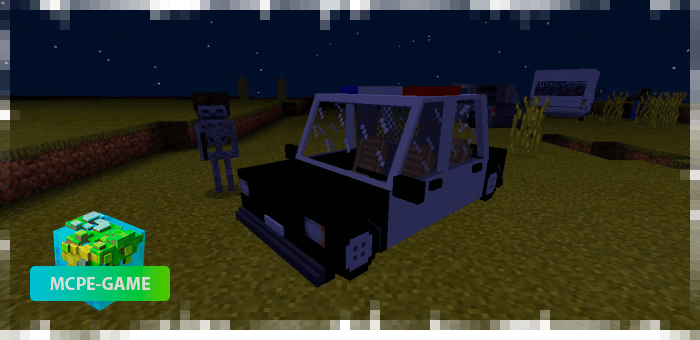 Of course, Simple Vehicles, which is dedicated entirely to urban transportation, has a police car! Choose the role of an officer of the law, resolve player disputes, prevent crimes and arrest vicious griefers in your new police car!
Air transport
The mod for cars in Minecraft PE Simple Vehicles, also contains air transport, among which there is a plane, a helicopter and even a Santa Claus sleigh!
Build your own airport and become a professional civil aviation pilot on your server. Give aerial tours over your city or give other players a quick helicopter ride!
Two-wheeled transport
Motorcycles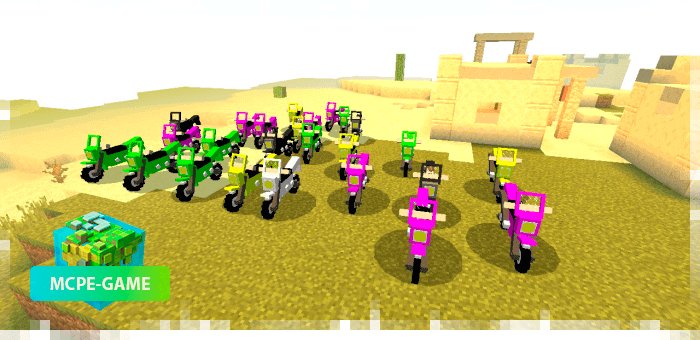 If you don't like traffic, but you love to go fast – choose your motorbike as your transport in Minecraft PE. The motorcycle is available in 5 colors and is designed for 2 players at a time.
Bicycle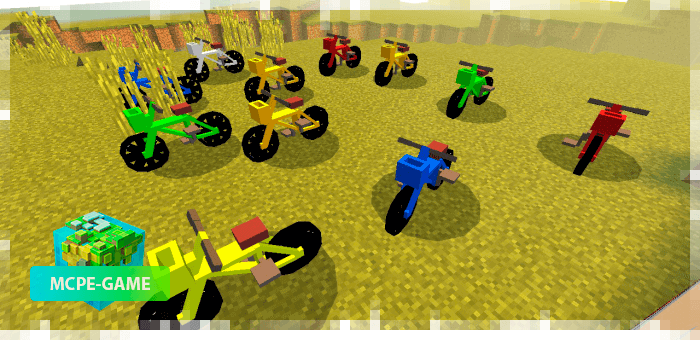 For those who are not used to fast riding and choose environmentally friendly transport, Simple Vehicles mod has bikes, also available in 5 colors.
Horoscutter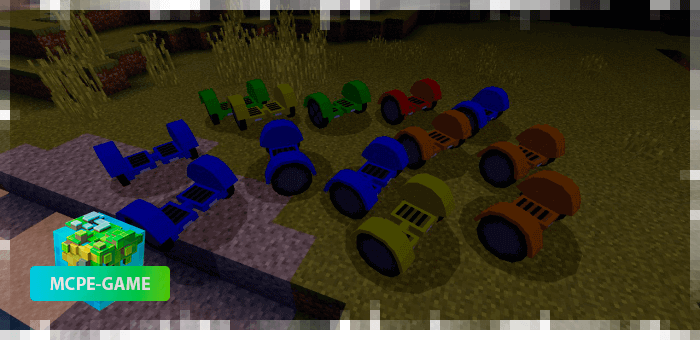 Modern, youthful, fast enough – that's how you can characterize the gyroscooter from the transport mod in MCPE.
The motorcycle from Tron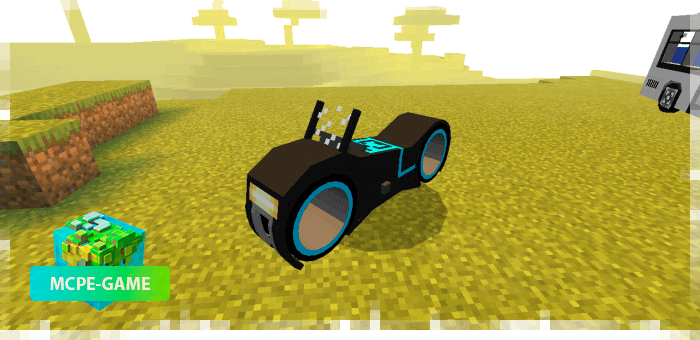 Space bike from the legendary movie Tron can now become yours! You just need to install the mod for cars and other transport Simple Vehicles on Minecraft PE.
Other vehicles and machinery
In addition to the above vehicles, you will find other cars and trucks, such as Tesla or limousine. Water transport is represented by a modern boat. And you can use the truck, which has 20 storage slots, to transport items around town!
Update 2.0
The new version of the mod Simple Vehicles has added even more vehicles and vehicles, including new cars, boats and boats, planes and helicopters and other vehicles that you can add to Minecraft!
Video overview
Updated at
05.11.2022
Game versions
1.16
Functionality tested on Minecraft
1.16.100
Genre
Airplanes, Cars, Helicopter, Mods, Vehicle
Platform
Android, iOS, Windows
Files
Simple Vehicles [Behavior]
935.45KB
Simple Vehicles [Resource]
3.40MB
Leave comment