Mercedes Benz G Wagon Addon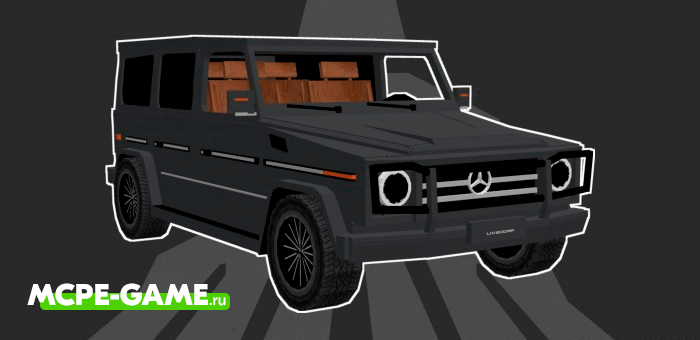 Introducing, one of the most desirable and expensive cars of the brand Mercedes – Gelendwagen, which can become yours together with this mod!
Millions of men around the world dream about this car, and you can sit behind the wheel of your "Gelik" right in Minecraft. You can be sure that this car will be perfect for both modern city and cross-country driving. And thanks to the modern interior made of leather your trip will always be comfortable!
Updated at
14.09.2021
Game versions
1.17 1.16
Functionality tested on Minecraft
1.17.0.50 1.16.230 1.16.221 1.16.220
Genre
Cars, Mods, Vehicle
Platform
Android, iOS, Windows
Files
Mercedes Benz G Wagon [Behavior]
147.85KB
Mercedes Benz G Wagon [Resource]
470.01KB
Leave comment