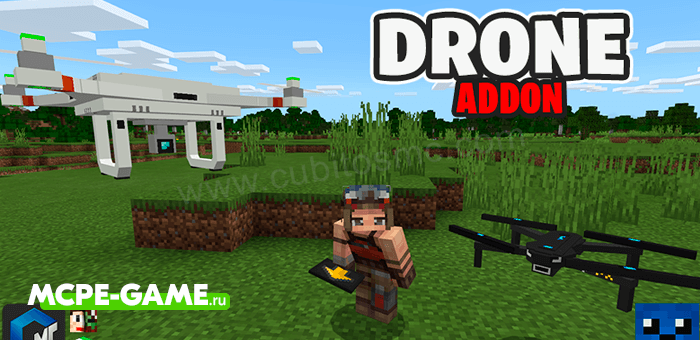 Drone Addon is a new mod for Minecraft that adds real drones to the game, with the ability to control and view images from built-in cameras!
By installing the Drone Addon mod you will become the owner of a modern drone, with which you can consider the endless world of Minecraft from a great height. Drones from this mod are fully functional, and you will be able to control them and control the process of flight.
Just imagine that now you will be able to scout the area and choose the right direction during your travels or just look at the world from a bird's eye view!
You can get a robotic flying vehicle by crafting or using the creative game mode.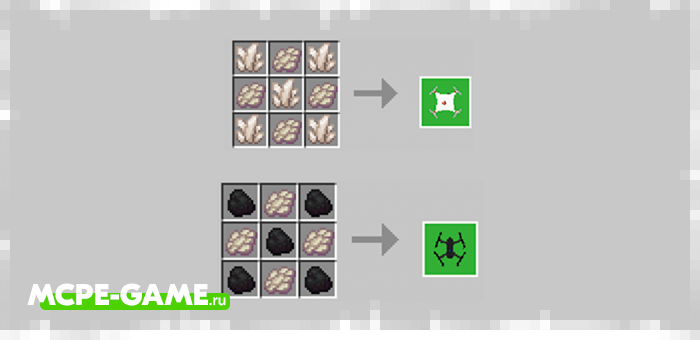 Use the following items to interact with drones:
Redstone: Activates the drone
Command Block: Controls the drone
Redstone Torch: Activates the player's follow mode
Chest: Places the drone back in inventory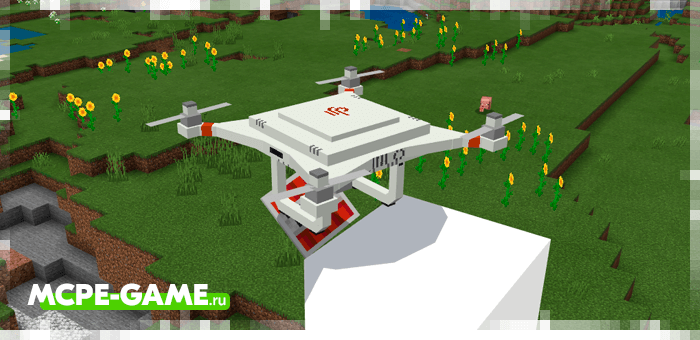 To gain control of the drone, go into control mode using the command block, then use the control arrows that will appear in place of the shortcut menu. You can raise and lower the device, rotate it in any direction, and fly it forward. To switch to the camera view mode of the drone, use the special button in the form of a camera.
Video review
Updated at
13.09.2021
Game versions
1.16
Functionality tested on Minecraft
1.16.220 1.16.210 1.16.201
Genre
Mods, Robots, Vehicle
Platform
Android, iOS, Windows
Files
Drone.mcaddon
943.43KB
Download Drone Add-on for Minecraft PE 1.17 / 1.16+
Drone.mcaddon
Leave comment