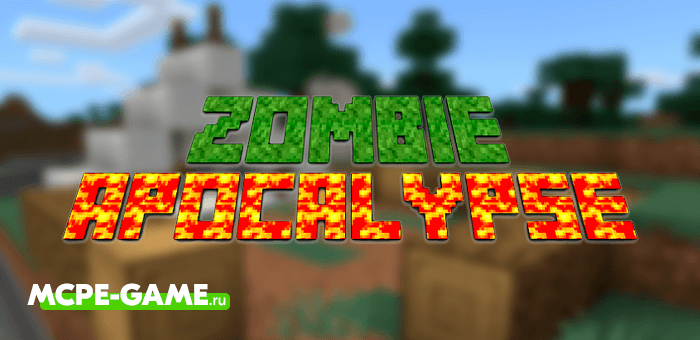 If you want to try surviving in a real zombie apocalypse, this mod will be a great choice!
Zombie Apocalypse Add-on completely changes the usual gameplay and makes the world of Minecraft incredibly dangerous. You can forget about quiet movement in the world or farming, now you will have to fight for your life!
If we talk about Zombie Apocalypse mod in short, immediately after installation you will get a completely different world where the zombie virus is spreading. Unique living dead will roam everywhere, and even those few survivors that were able to survive can turn into zombies at any moment. Of course, this zombie mod for Minecraft has new weapons, food and various buildings containing many useful survival supplies.
New gameplay mechanics
Let's start our review of Zombie Apocalypse Add-on by adding a new mechanic to Minecraft – zombie decomposition. Now, after killing a walking dead, it won't disappear, but decompose on the ground for a while. This process lasts for 3 stages.
The first stage lasts for 20 seconds. During this time you can get some flesh with a carving knife.
The second stage also lasts for 20 seconds and you can still get some flesh from the infected person.
In the third stage of decomposition only the skeleton remains from the zombie and you can get some bones with the kitchen axe. After 20 seconds from the start of stage 3, the mob will disappear.
New Zombies and Infected
Zombie Apocalypse Add-on zombie mod adds over 10 new types of zombies and walking dead to Minecraft Bedrock Edition. Each of the new mobs have their own unique features and characteristics, which means they require their own approach when fighting.
For example, during your adventures through the destroyed world, you will meet common walking zombies, runners, crawling bodies, infected military and many other dangerous creatures. There are even flying spirits, and the water will be inhabited by drowned men who will gladly taste fresh human flesh.
Survivors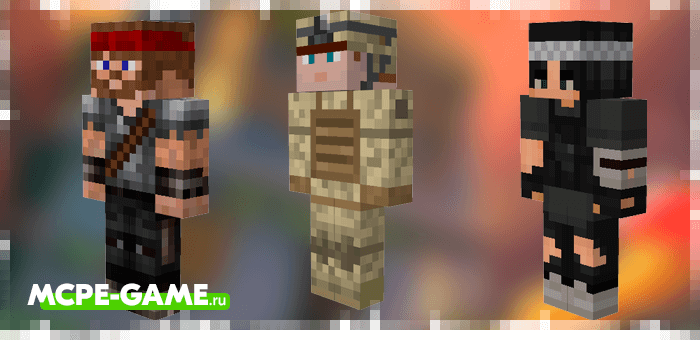 Of course there are other survivors. And you will be able to communicate with them, trade and fight against the infected. Currently there are 3 types of survivors – military, hunters and gang members.
The survived NPCs can be very useful, because from them you will be able to buy or exchange unique items that can't be found in the game. The main thing to remember is that zombie virus is in the air, and any survivor can turn into a zombie at the most inopportune moment.
Weapons
There are a lot of weapons in Zombie Apocalypse Add-on – knives, bats, guns, mines and even automatic turret. Thanks to this you will be able not only to explore the buildings and buildings, in the hope to find valuable supplies, but also build your own base with good protection from the enemies.
Don't forget that knives, shown in crafting recipes, can be made not only from stone, but also from more valuable materials – gold, diamonds and neserite.
New Crafting Recipes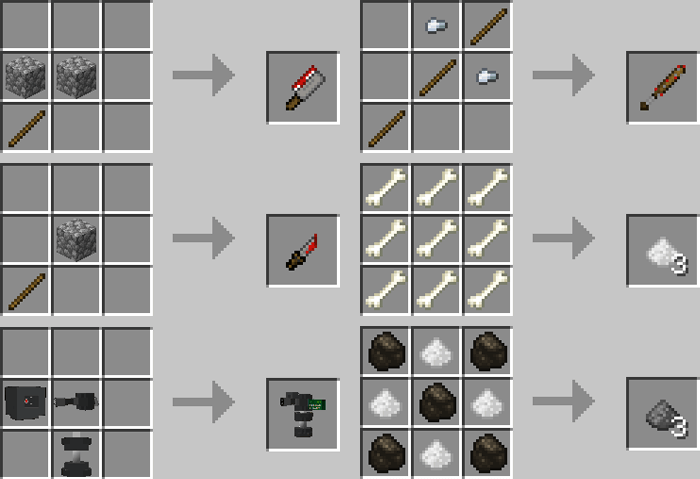 Buildings and Structures
Just wandering around the Minecraft world and destroying zombies wouldn't be as interesting. That's why the Zombie Apocalypse Add-on changes the Minecraft world generator and adds lots of different structures, buildings, and structures.
So, now you can find military barracks, shops, residential houses or temporary campsites, and even underwater bases. In each of these constructions you can find a lot of useful survival items and resources. The main thing to remember is that zombies also like to be in such places. Therefore, each trip for supplies may be the last.
Updated at
05.11.2022
Game versions
1.17
Functionality tested on Minecraft
1.17.0.50
Genre
Apocalypse, Global, Mods, Zombie
Platform
Android, iOS, Windows
Files
Zombie Apocalypse [Resource]
1.57MB
Zombie Apocalypse [Behavior]
157.70KB
Leave comment