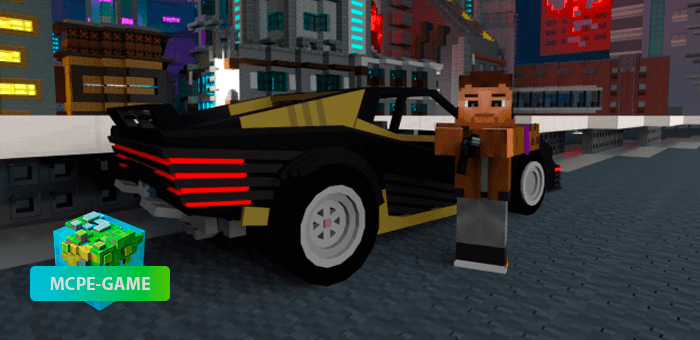 Travel to the future with chips and cyberplanes together with Cyberpunk 2077 Add-on for Minecraft PE!
The Cyberpunk 2077 mod will add to MCPE a V car, the game's protagonist, new cars, future weapons and, of course, the legendary Johnny Silverhand! Now you can play Cyberpunk 2077 right on your smartphone screen.
New Transport
We have already told you about the Hovermobile mod that adds domestic cars of the future to the game, but now you will be able to have the original vehicles from Cyberpunk in the game.
Quadra V-Tech
Car V (Vincent or Valeria, depending on the gender of the protagonist) can now become yours right in Minecraft Pocket Edition. The car completely repeats the appearance of its original, has 2 passenger seats and glow-in-the-dark elements on the body.
The van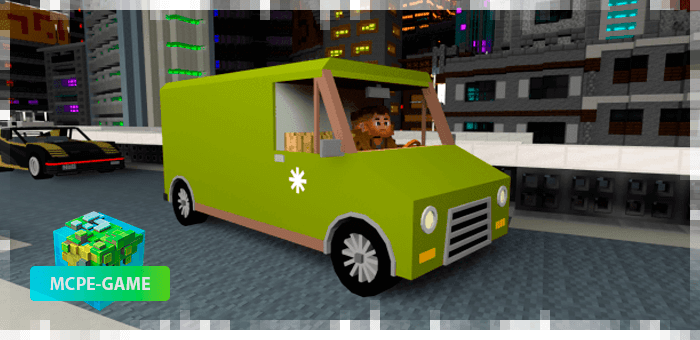 An ordinary van, which even in the world of the future is in demand due to the presence of 3 seats for passengers and an impressive trunk with 27 slots for items. Some elements of the van body also glow in the dark.
New heroes
Cyberpunk 2077 Add-on for Minecraft PE will also add the main protagonists from the original game. You will now be able to explore the endless world of Minecraft with Vee, Johnny Silverhand, Jackie and Judy.
New NPCs can interact with you and be your partners. And sometimes, they will even say their catchphrases!
By the way, all the skins from Cyberpunk 2077 you can download as a separate file and use to your character.
New weapon
At the moment, Cyberpunk 2077 Mod adds two new melee and ranged weapons to Minecraft Bedrock Edition.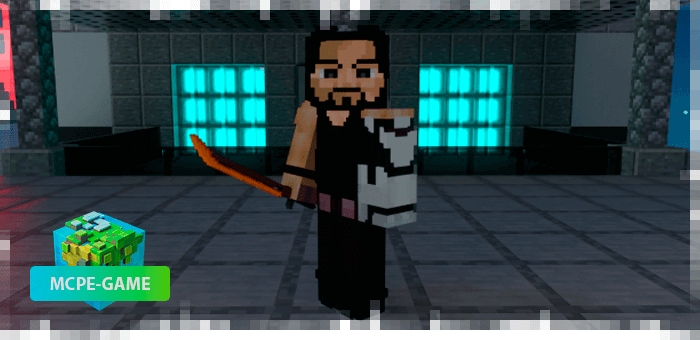 The Arasaki Sword will appear in place of the Neserite Sword, and the Eletric Sword will replace the stone version.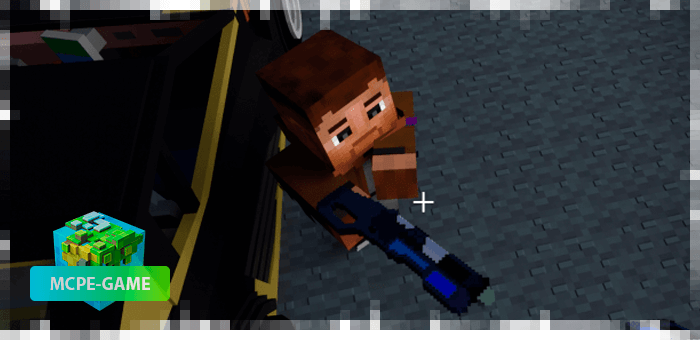 The new shotgun and pistol will appear in place of the snowball and bow, respectively.
The author of the mod has big plans for his development and promises to add more content from Cyberpunk 2077 to Minecraft in the near future. In the meantime, get to building your Find City, chumba!
Video overview
Updated at
13.09.2021
Game versions
1.16
Functionality tested on Minecraft
1.16.210 1.16.200 1.16.101 1.16.100
Genre
Cars, Global, Mods, NPC
Platform
Android, iOS, Windows
Files
Cyberpunk 2077 [Addon]
492.79KB
Cyberpunk 2077 [Скины]
43.94KB
Leave comment