The Frosted Expansion Pack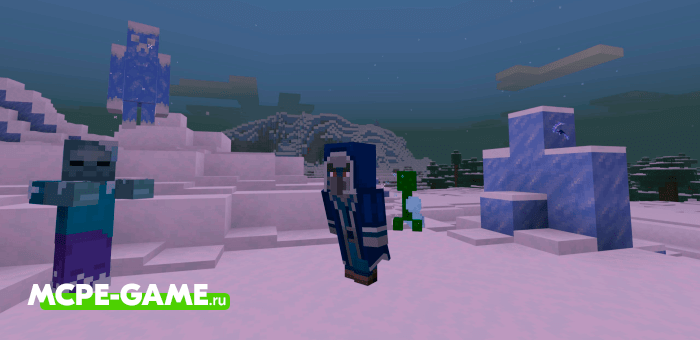 This mod takes as its basis the new DLC – Creeping Winter, which was recently added for Minecraft Dungeons and presents a great adventure for you to go on!
The Frosted Expansion Pack Add-on will add new cold biomes to the game, with temperatures so low that there is even a frost haze. And of course, here you will meet new mobs, one boss, as well as be able to get new weapons and a set of ice armor!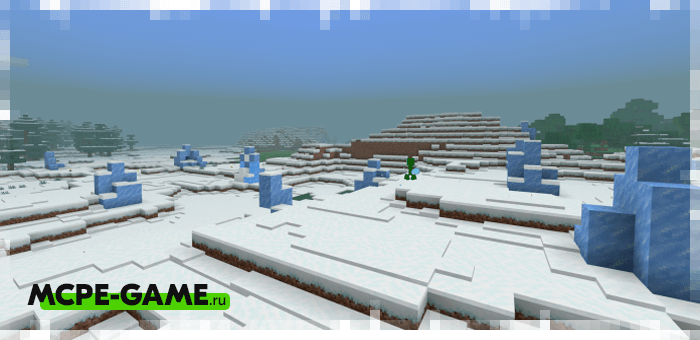 New Mobs and Bosses
Frozen Zombie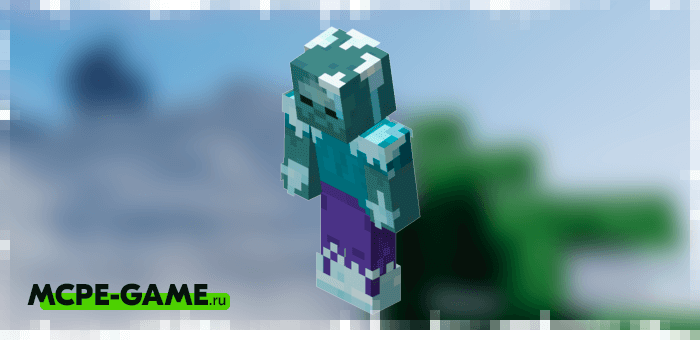 This new kind of zombie you'll only be able to meet in cold biomes. They will throw snowballs that slow down the target and deal 4 damage, and once they hit, they will try to catch up with you and attack in close combat.
Ice Creeper
Ice Creeper differs from its forebear only in the fact that its explosion covers you with snow, which makes you move slower.
Winter Wizard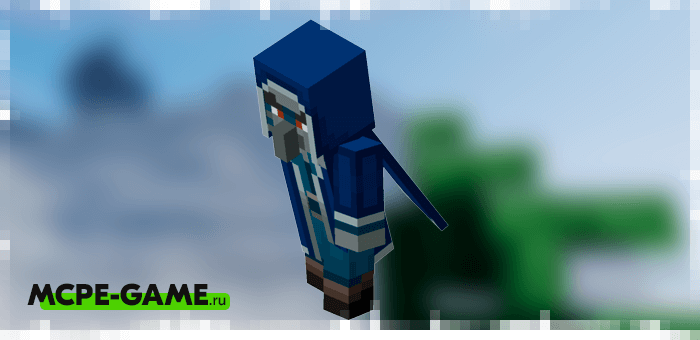 This new mob is able to create blocks of ice right above the victim's head, which move behind him and fall right on his head, dealing a lot of damage.
Revived glacier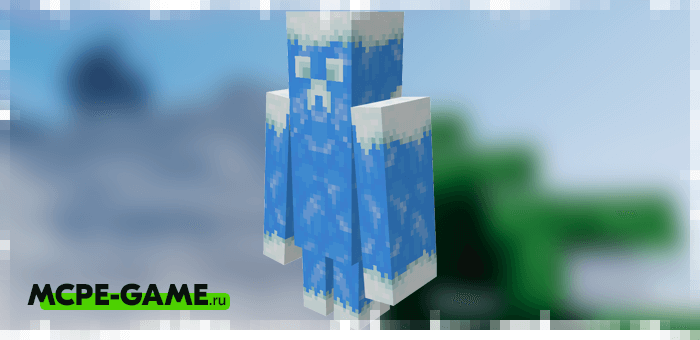 This is a new boss that you will only be able to encounter if 2 ice creepers explode near 2 ender crystals.
The revived ice creeper is able to create ice blocks over your enemy's head, cause a powerful snowfall with hail during which it becomes invisible and of course, attack from your hand.
New weapons and armor
Ice Stick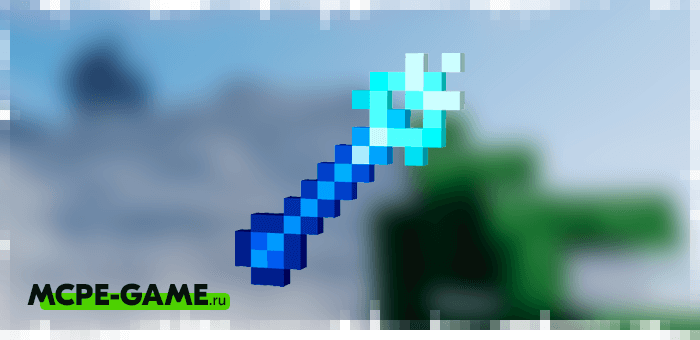 You can find this new magic staff inside ice blocks in the mountains from the new biomes. With this item, you will be able to create ice blocks that deal up to 9 damage.
Frozen scythe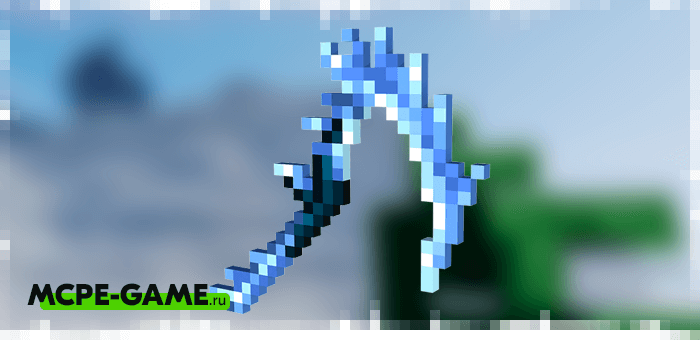 You can get the frozen scythe only after defeating the Revived Glacier. It deals 8 damage and its unique ability is to summon a blizzard.
Frosted armor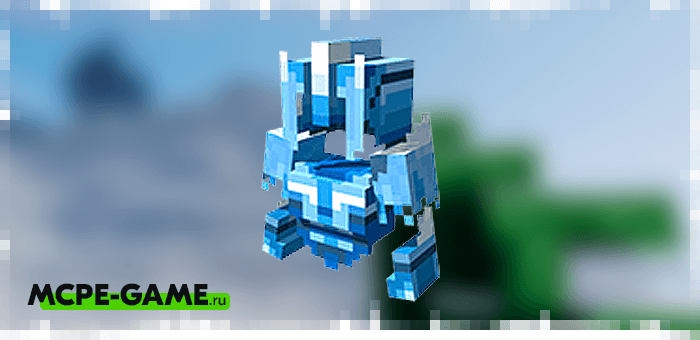 To find the entire set of the new frost armor, you will have to explore the cold biomes, as parts of it are hidden in the glaciers.
Once you have collected the full set of armor, you will be able to put a slowing effect on the enemies closest to you, which will give a good advantage in combat.
Updated at
13.09.2021
Game versions
1.16
Functionality tested on Minecraft
1.16.201 1.16.200 1.16.101 1.16.100
Genre
Biomes, Global, Mobs, Mods, RPG
Platform
Android, iOS, Windows
Files
Forsted-Expansion.mcaddon
1.12MB
Leave comment