Minecraft Dungeons Replicas Add-on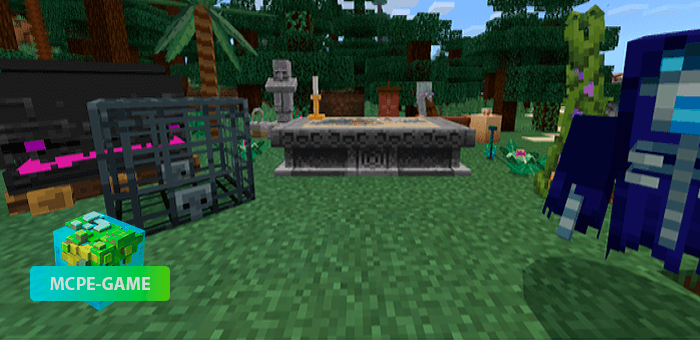 Just imagine how much Minecraft PE would change if Minecraft Dungeons weapons and enemies were added to it. With this mod, you can add all the innovations to the mobile version of the game!
Now you'll be able to fight new enemies and bosses from Minecraft Dungeons not only in the corridor slasher for PC, but also on your smartphone. Grab new weapons, destroy new bosses, and defeat the Archvillain!
By the way, the author of the Minecraft Dungeons Replicas Add-on has another cool modification Furniture Moreniture, which allows you to make furniture and interior items.
New Mobs from Minecraft Dungeons Replicas
Archvillain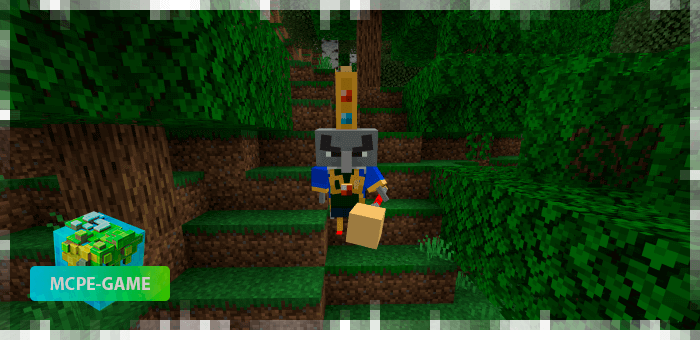 Corrupted by evil and driven by a thirst for revenge, the Archvillain is your main target.
Health: 1200
Skills: Can summon other mobs to his defense and shoots powerful orbs that deal heavy damage.
Spoiled boiler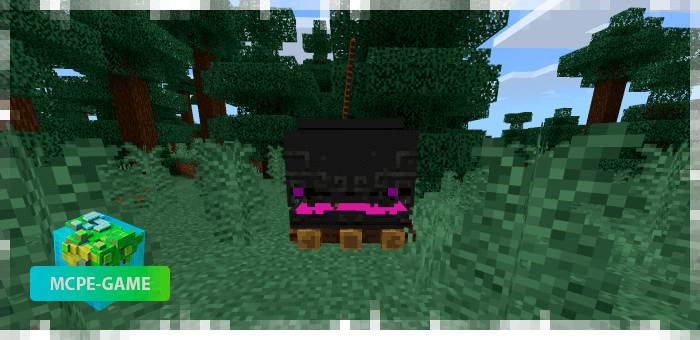 Spoiled Cauldron makes potions for the main boss and can spawn up to 7 slugs.
Health: 455
Damage Area: 5 blocks
Skill: Calls upon slugs for protection
Geomancer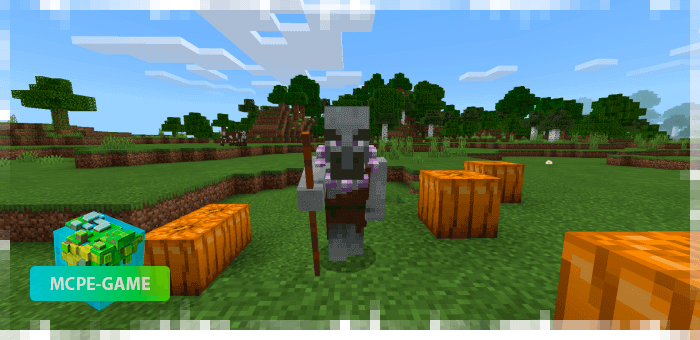 Those pesky villagers will always try to kill you with their staff. But once they realize their mistake, they will try to escape from the battlefield and you will have to catch them!
Health: 30
Skills: Can create obstacles and throw bombs
The Nameless King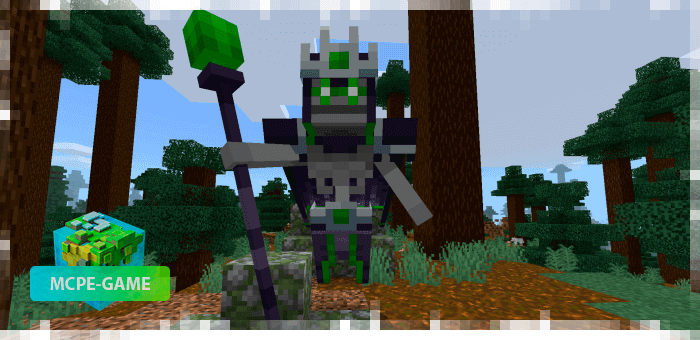 An ancient skeleton that rules over the undead. He rose from the dead to protect his scepter, which he can use to summon a skeleton vanguard.
Health: 675
Abilities: Fires magic orbs and summons skeletons
Redstone Monster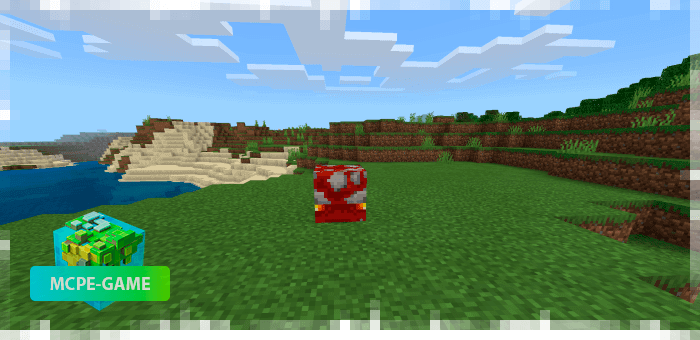 Redstone Golem's primary auxiliary
Redstone Golem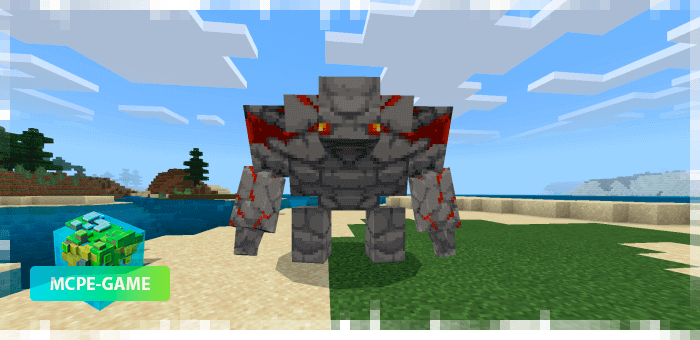 Giant golem made from a mixture of stone and redstone, capable of dealing great damage to the hero.
Health: 350
Attack: 35
Ability: Can summon Rarestone Monsters.
Redstone Beast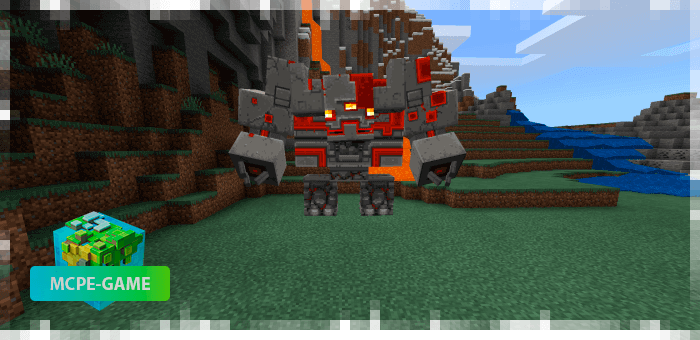 A powerful monster that kills heroes instantly. You will need the best armor and weapons to fight him!
Health: 845
Attack: 40
Ability: Can summon redstone monsters.
Vanguard Skeleton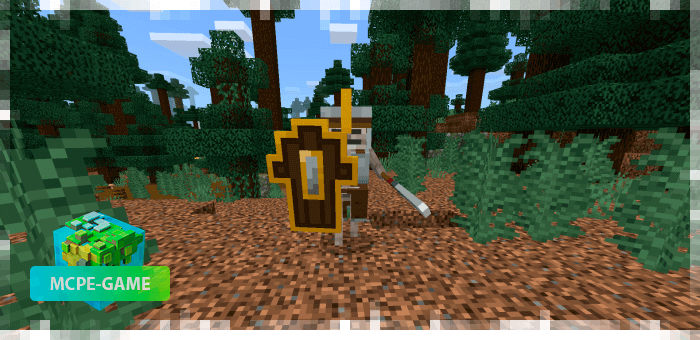 The main defenders of the Desert Temple, subjects of the Nameless King. They attack whenever they see you.
Ghost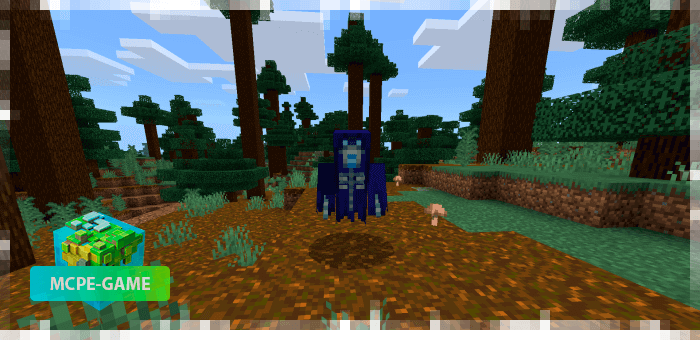 The ultimate ghosts that not only attack from the hand, but also cast curses.
Enchanter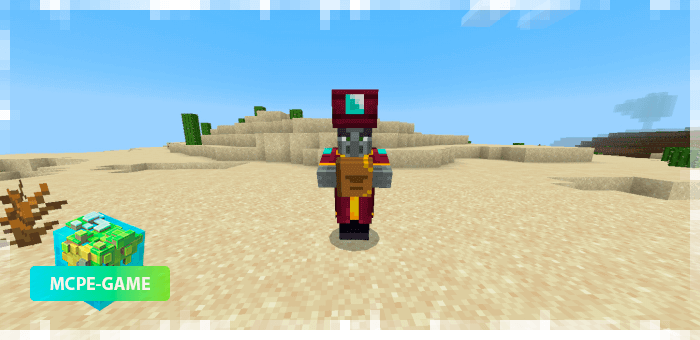 Never directly engage in combat, but instead sharpen their magic on nearby monsters.
Health: 45
Ability: Increases the strength of nearby monsters.
Robbers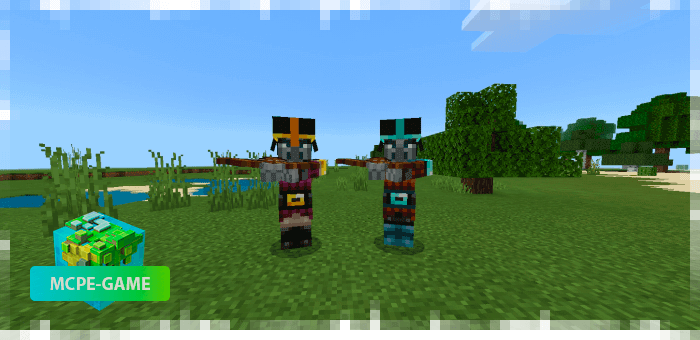 Armed with a crossbow and will strike you from afar.
King's guard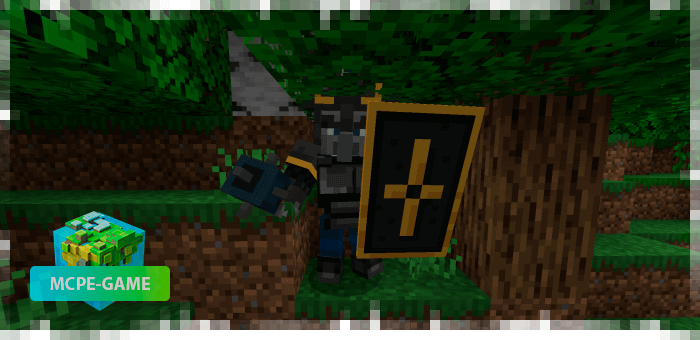 Main attacking force of the enemy, armed with heavy weapons and can defend against shield hits.
The key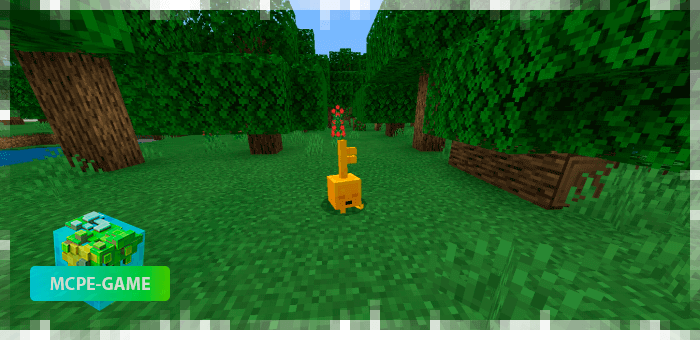 Like the original Minecraft Dungeons, these cute creatures are needed to open secret passages and doors.
Necromancer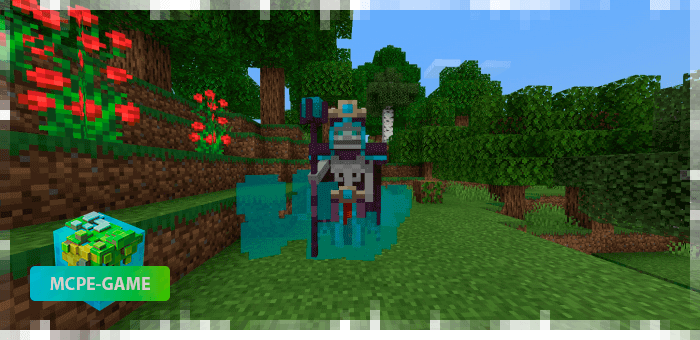 Powerful undead that can summon armies of zombies to defend themselves. As wizards should, they attack from a distance, unleashing dangerous phaeerballs.
Health: 155
Skill: Summons a crowd of the undead.
Jungle Zombies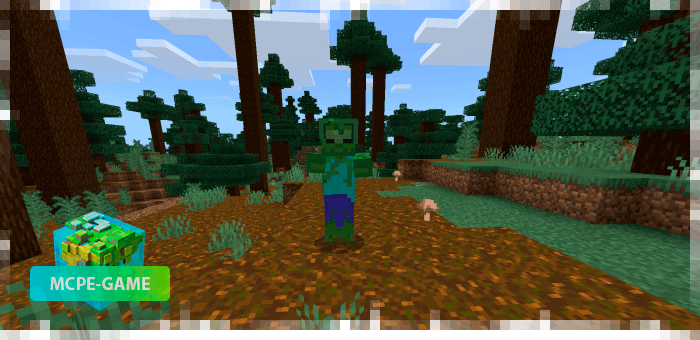 This zombie looks much like a normal zombie, but poisons you with a dangerous poison.
Health: 20
Attack Power: 3
Poison Vine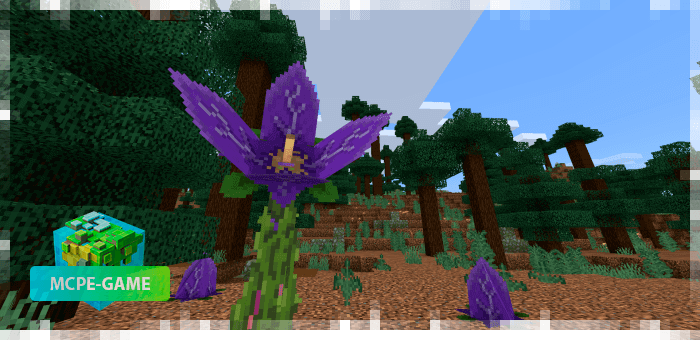 Plant that shoots dangerous poisonous needles.
Fast Growing Vine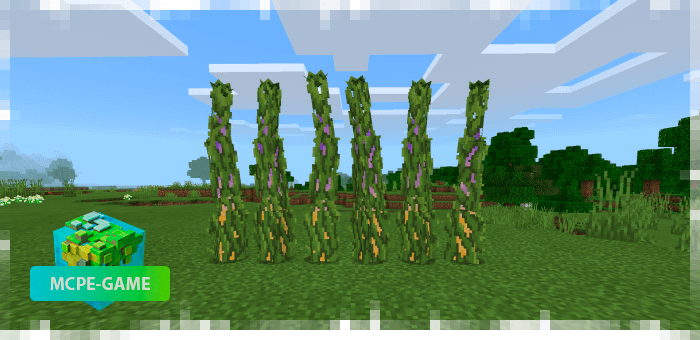 Will interfere with your path and block your path. As you approach it, you will take permanent damage.
Frozen zombie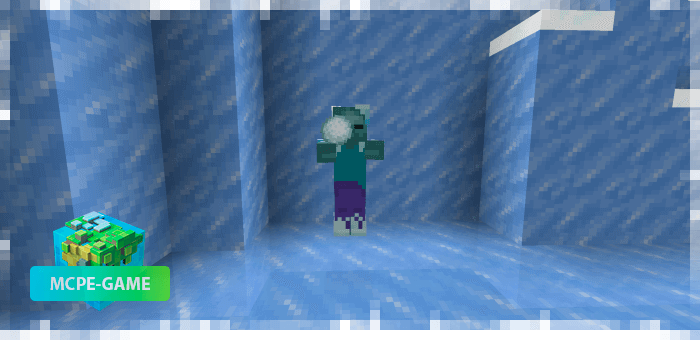 A living dead man who was once frozen to death. Can throw snowballs.
New weapon from Minecraft Dungeons Replicas
At the moment there are 10 new weapons available, among which you can find axes, swords and mace.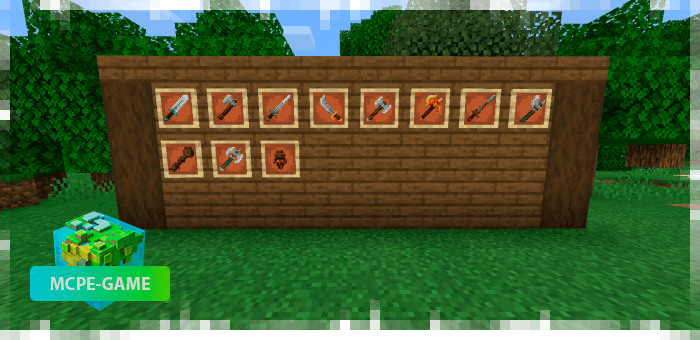 If you want to add more weapons from the original version of Minecraft Dungeons, we advise to additionally install the mod Minecraft Dungeons Weapons, or go to the category with weapons mods for MCPE and find the appropriate addition.
Updated at
13.09.2021
Game versions
1.16
Genre
Bosses, Global, Mobs, Mods
Platform
Android, iOS, Windows
Files
Minecraft-Dungeons-RP.mcpack
4.57MB
Minecraft-Dungeons-BP.mcpack
219.08KB
Leave comment