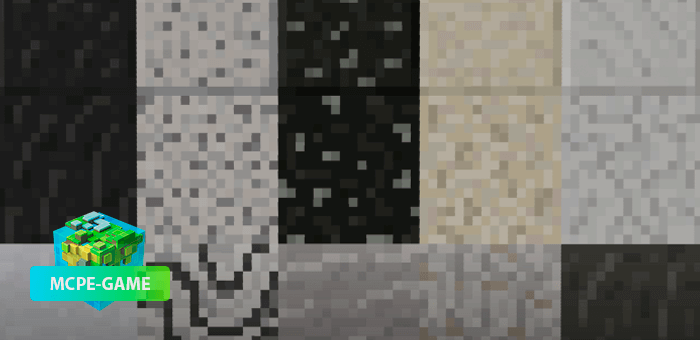 The Cavern: More Rocks Add-on adds 15 new blocks to the game, which will be found in caves and dungeons.
The author of this mod set out to improve the caves in Minecraft PE, making them more diverse, interesting to explore and rich in resources. First of all, he decided to add new rocks, such as slate, marble, limestone and others, thanks to which the appearance of underground caves was transformed beyond recognition.
Also new blocks can be used for the construction of the buildings, for the decorating of the rooms and for other aims, thanks to the new recipes of crafting. That means you can now go down into caves, not only to find coal and diamonds, but also for new materials!
New Ore and Crafting Recipes
Updated at
13.09.2021
Game versions
1.16
Functionality tested on Minecraft
1.16.210 1.16.201 1.16.200 1.16.101 1.16.100
Genre
Blocks, Dungeons and Caves, Mods, Ore
Platform
Android, iOS, Windows
Files
Cavern [Resource]
173.05KB
Cavern [Behavior]
127.80KB
Leave comment