Installing Modern Blocks Add-on for Minecraft PE you will be able to build and design a modern house of any complexity, because the mod adds more than 980 new blocks!
Now you can easily build a modern penthouse, skyscraper, office building or simply decorate the interior of your buildings in a new style. Use your imagination and create different variations of furniture, combine new tiles, build roads and add markings on them, and much more that comes to your mind!
Modern Blocks adds over 400 different blocks and 150 more tile variations to MCPE. You'll find bookcases, drawers, different wood species, light fixtures, and more. Most blocks can be customized to your liking, changing the tile pattern, color, or material texture itself. It's an endless field of creativity!
In most cases, you will create new buildings with the mod for modern blocks in creative mode. But if you prefer survival mode and want to see recipes for crafting new items, just click on the bookshelf icon in your inventory. The authors of Modern Blocks mod provided even that!
3D Blocks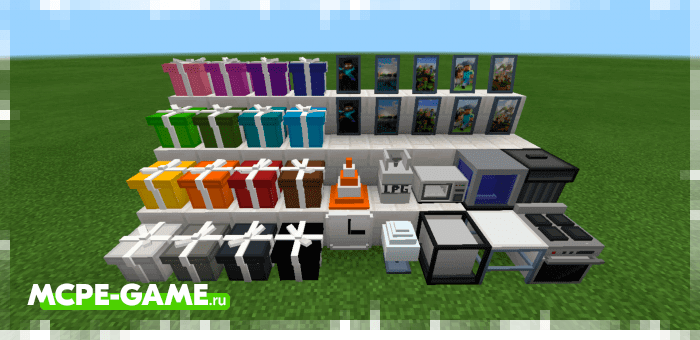 In this update Modern Blocks have been added new 3D blocks, among which you will find a variety of equipment, decorative items and a lot of interactive blocks with which you can interact.
Plastic blocks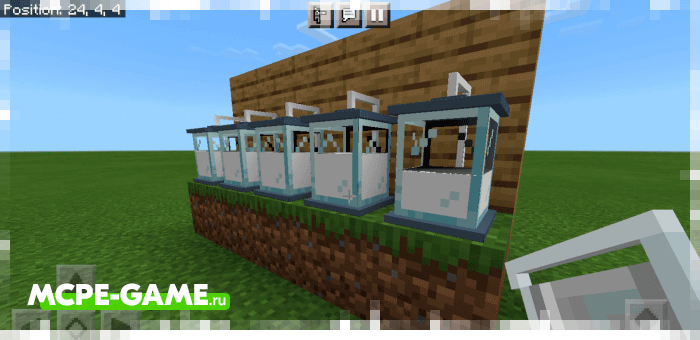 This is another kind of new blocks, added in the last update of Modern Blocks mod. To create them you will need to craft a plastic extractor, which will be filled with resources every 20 seconds. In the future, this material will be needed to craft plastic blocks.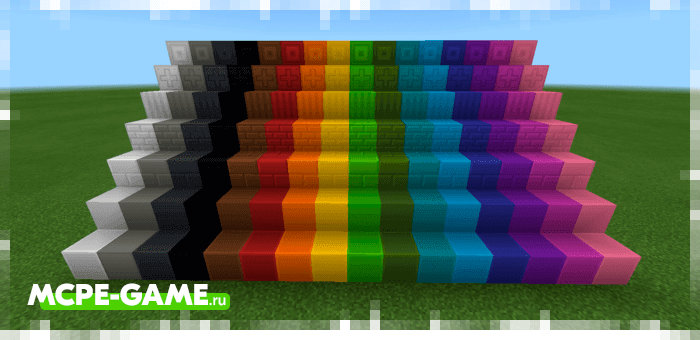 Wallpaper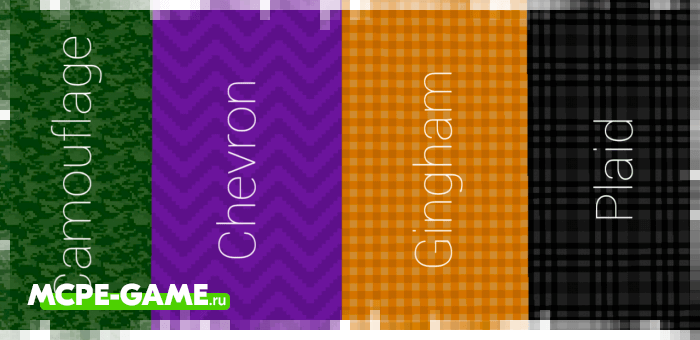 Wallpapers will be useful for the interior decoration of your rooms. They are presented in 4 different textures, for each of which 16 different colors are available.
By the way, with the Real Furniture mod you will be able to add other wallpapers in Minecraft!
Video demonstration of mod
Updated at
13.09.2021
Game versions
1.16
Functionality tested on Minecraft
1.16.210 1.16.201 1.16.200
Genre
Blocks, Decorative, Mods
Platform
Android, iOS, Windows
Files
Modern Blocks [Behavior]
1.16MB
Modern Blocks [Resource]
22.32MB
Leave comment