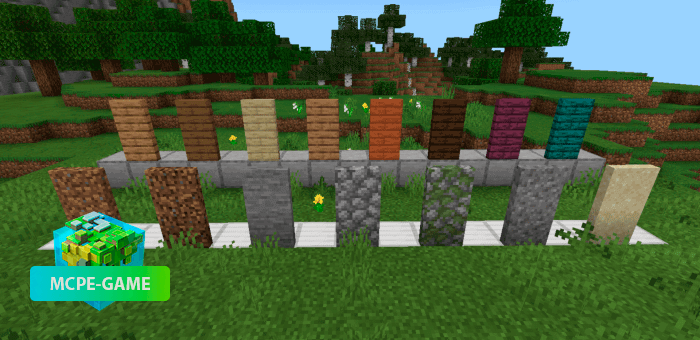 With the Camouflage Door Add-on you'll be able to create truly secret rooms in your buildings, thanks to the new hidden doors.
New secret doors in MCPE from this mod can be created from any blocks and materials, making them perfect for hiding any room from prying eyes. Visually, the placed secret door is no different from the wall and only you will know its location.
Mod for hidden doors on Minecraft PE supports any texture packs, so you can be sure that no one will find out your secrets!
Video overview
Updated at
13.09.2021
Game versions
1.16
Functionality tested on Minecraft
1.16.210 1.16.201 1.16.200
Genre
Blocks, Door, Mods, Traps
Platform
Android, iOS, Windows
Files
CamouflageDoor [Behavior]
33.90KB
CamouflageDoor [Resource]
3.47KB
Leave comment