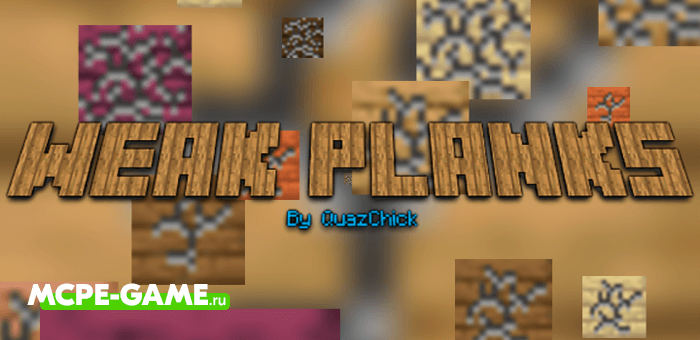 The Weak Planks Add-on adds several types of new blocks to the game, which will collapse under your character's feet!
Surely you've seen similar blocks in various RPG games, which begin to collapse after passing through them, cutting off the escape route. And now you will be able to use such blocks in Minecraft, creating traps or complex passageways on your own maps!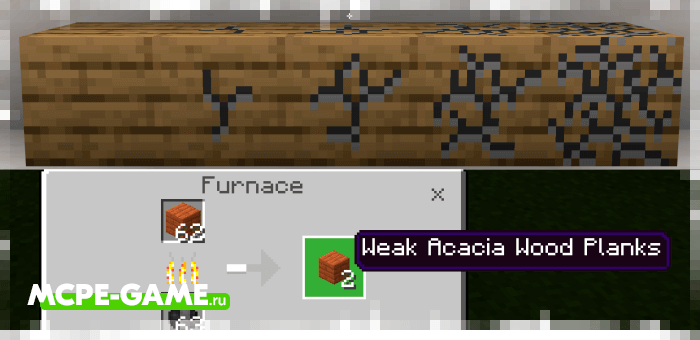 The block destroying process begins as soon as someone touches the surface, and has 5 stages of destruction. If you step away from the block and step on it again, the destroying process will continue from where you left off. Each stage takes 0.6 seconds.
If you want to use this mod to create traps, you must first cover the blocks with a rug so that the destruction process is not visible.
Updated at
13.09.2021
Game versions
1.16
Functionality tested on Minecraft
1.16.201 1.16.200
Genre
Blocks, Mods, RPG, Traps
Platform
Android, iOS, Windows
Files
Weak-Planks.mcaddon
32.23KB
Leave comment