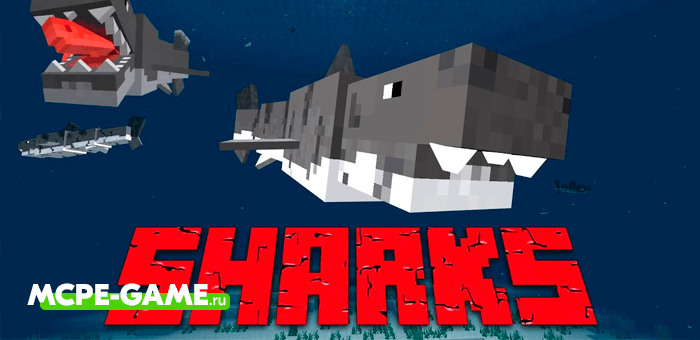 Diversify the underwater world and add new dangerous predators to the game – sharks!
Minecraft Sharks Addon has tiger, whale and white sharks, which will now inhabit the seas and oceans.
New predators are able to hunt not only other fish, but they will gladly eat some human flesh if they notice you! So, be careful when swimming on the spoon or when exploring underwater dungeons.
And if you want to get even more gaming experience, we advise to additionally install the mod for scuba tanks and flippers and dive to the bottom of reservoirs!
Sharks Mod Video Review
Updated at
13.09.2021
Game versions
1.16
Functionality tested on Minecraft
1.16.220 1.16.210 1.16.201 1.16.200 1.16.101 1.16.100
Genre
Animals, Mobs, Mods
Platform
Android, iOS, Windows
Files
Sharks.v4.mcaddon
444.82KB
Leave comment