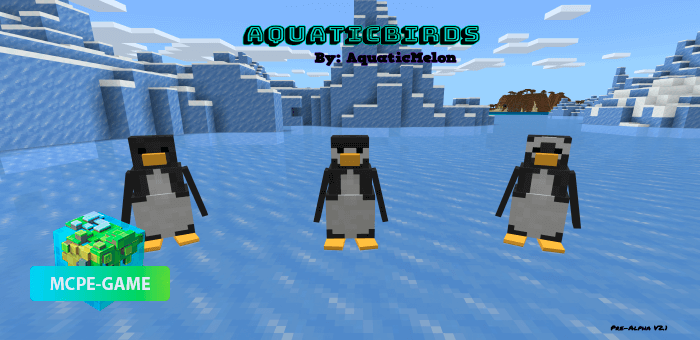 With the AquaticBirds animal add-on you will add penguins to Minecraft PE, which can be found in winter biomes and tame.
We all know that penguins belong to birds, but they can't fly. This mod will add 4 species of very cute penguins to the game, namely:
Subantarctic Penguin
Penguin Adelie
Antarctic Penguin
Golden-haired Penguin
New mobs will settle in Antarctic and winter biomes, and you can make them your pets by feeding them any kind of their favorite delicacy – fish.
Tame penguins will follow their owner, and you will get the opportunity to breed them, resulting in the creation of small penguins.
Updated at
13.09.2021
Game versions
1.16
Genre
Animals, Birds, Mods
Platform
Android, iOS, Windows
Files
AquaticBirds.zip
485.37KB
Leave comment