Terracotta Expansion Add-on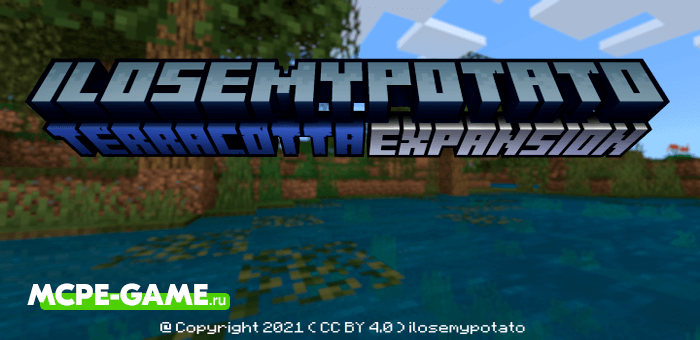 Terracotta Expansion – A great Minecraft Add-on for biomes, mobs and in-game environments!
Terracotta Adventure mod adds many new biomes and creatures to the game, so delicately that you will feel as if they were intended by the game developers and just came out a big update.
Prepare all the resources you need for the adventure and go on a journey through the new biomes, find and tame new animals, and get a lot of experience!
New biomes
Maple forest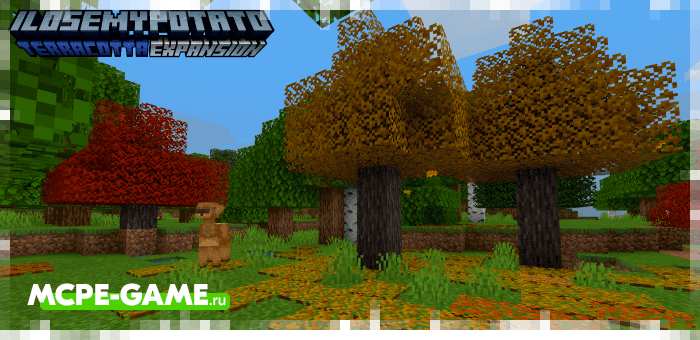 Maple Forest Biome will be among the autumn trees, the leaves from which will lie right at your feet. Here you can collect maple sap, which can later be turned into maple syrup.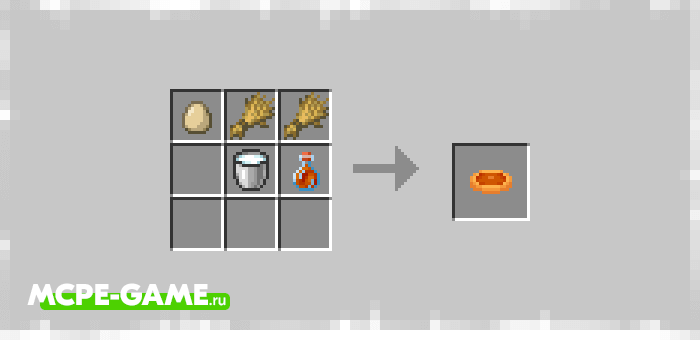 Improved bogs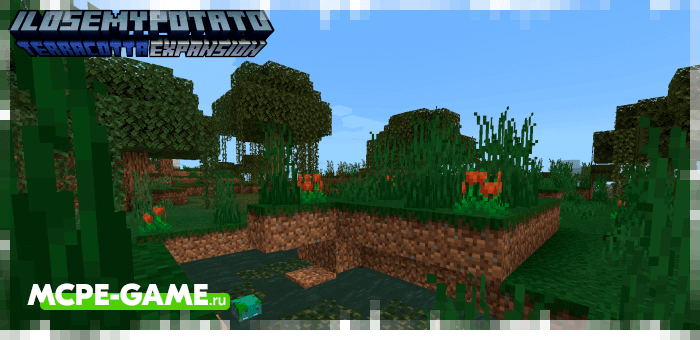 Once you enter the new swamp biome, you will be enchanted by its natural beauty. Now it's not just a plain with water, but a more interesting area full of new plants, among which there are loud frogs.
Updated wasteland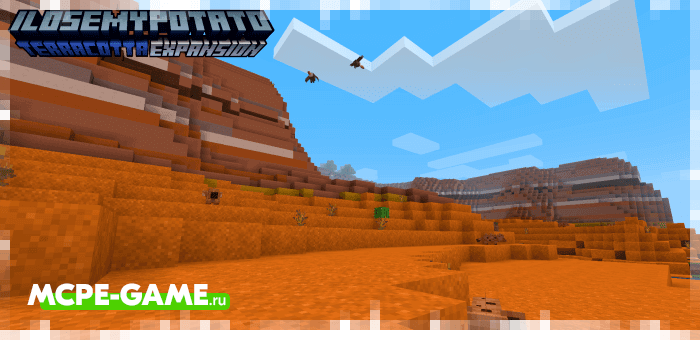 Once in the wasteland, you will not only meet new mobs, such as hyenas or kites, but also descend into ancient mines that hold many secrets and mysteries.
Savannah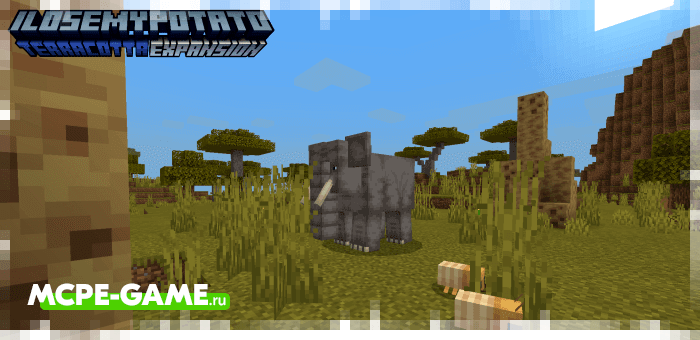 Savannah Biome will meet you with plants and trees that are characteristic of this area. There will be friendly elephants to ride and termites to build large anthills!
New Mobs
Reindeer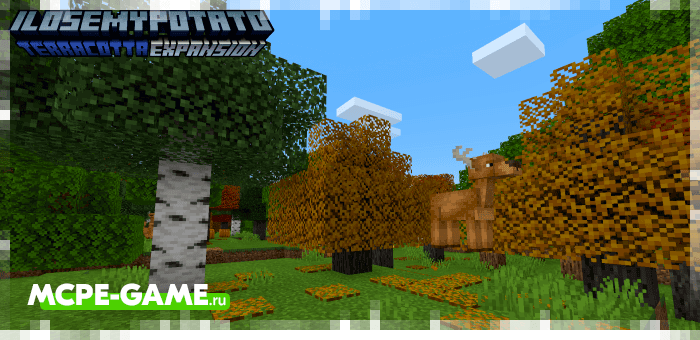 Deer will live in the maple forest and taiga biomes, and you'll be able to tame their cubs with berries or go hunting.
Zombie deer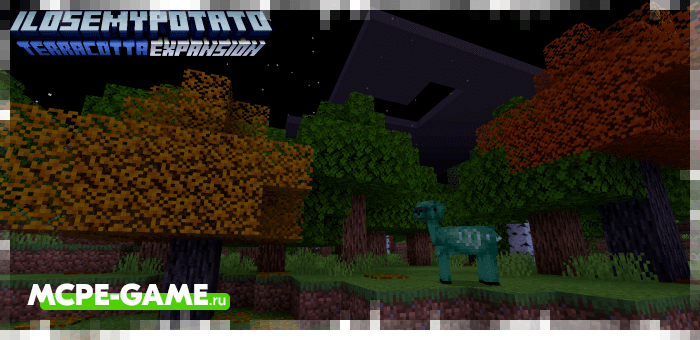 At night time, there is a chance to meet zombie deer. Unfortunately, you won't be able to tame them, but they are completely non-aggressive.
Frogs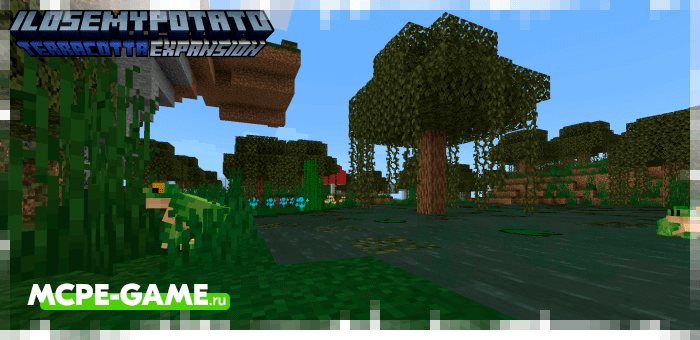 Frogs will inhabit swampy biomes, hunt insects and make distinctive sounds. You can breed your frogs using termites to get frog legs you can cook!
Hyenas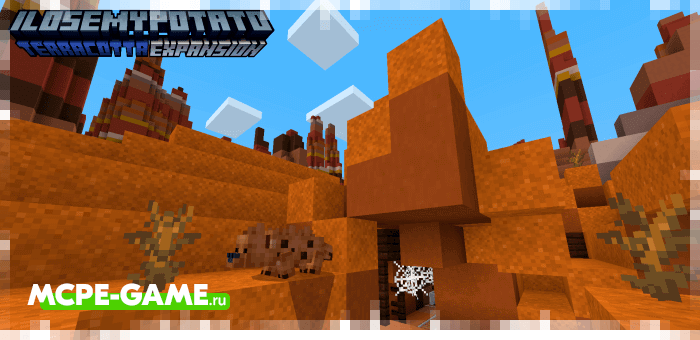 These new animals will hunt you as soon as you come into their sight. Hyenas can be encountered in the wastelands.
Kites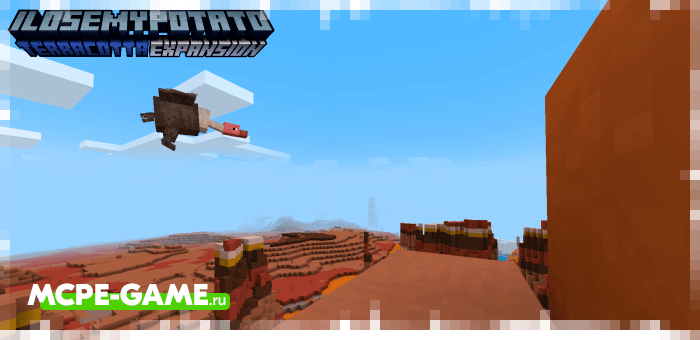 Once you're in the wasteland, look up and you'll notice them circling over their territory. But don't worry, they won't attack you first.
Elephants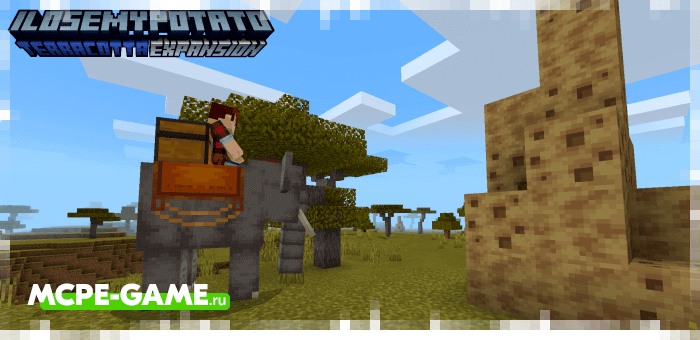 Elephants love fruit and vegetables, which means you can feed them right from your hand! And if you use a saddle, you can even ride them.
Termites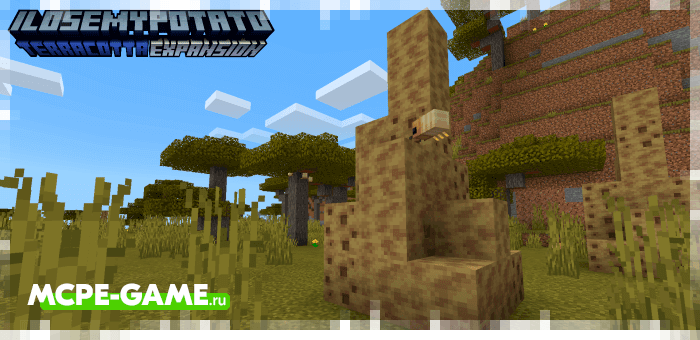 New inhabitants of the savannah will flit at your feet, looking for new items to build their anthill. Termites can make a good snack, but don't eat them raw.
Updated at
13.09.2021
Game versions
1.16
Functionality tested on Minecraft
1.16.201
Genre
Animals, Biomes, Mobs, Mods, World Generation
Platform
Android, iOS, Windows
Files
Terracotta Expansion [Behavior]
678.13KB
Terracotta Expansion [Resource]
917.46KB
Leave comment