Fénix Family (Comes Alive) Add-on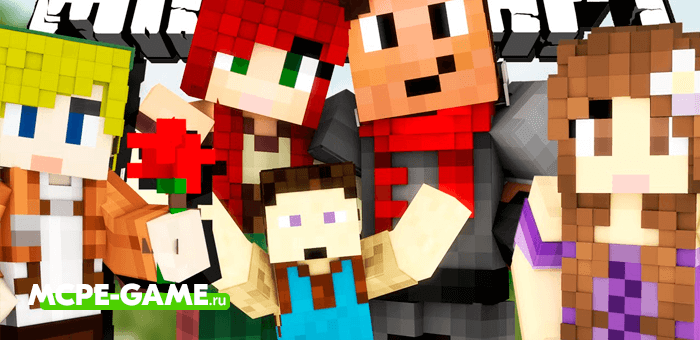 The Fenix Family Add-on adds new male and female characters to the game, with whom you can create a family and have children.
In total, the mod adds more than 60 new NPCs to the game, with whom you will be able to build relationships. That said, these can be both female and male characters, which is especially important for all the girls who love playing Minecraft and want to find a mod to make a family.
Girls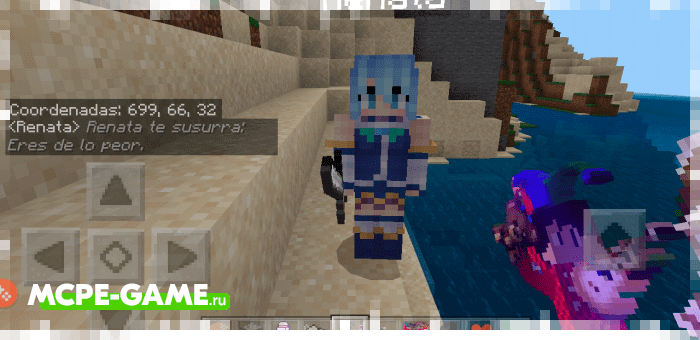 Girls love gifts, hugs and compliments – keep that in mind when you meet the love of your life in the game
Guys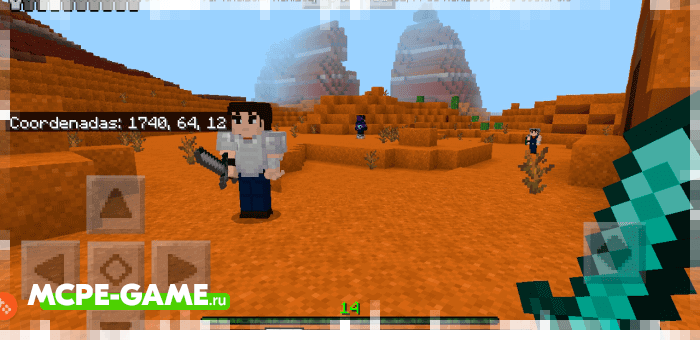 Guys prefer jokes and gifts instead of compliments and stories. They will also fight aggressive mobs to protect you and those around you.
Trade and profession
All the new characters you can create a family with in Minecraft PE with the Fenix Family mod have a profession. And you in turn can trade with them, exchanging resources for various useful items.
The list of available professions:
Lumberjack;
Baker;
Butcher;
Farmer;
Priest;
And others.
Babies
Having entered into a relationship with the opposite sex, one day you will have a child of your own – a boy or a girl – that you will have to look after and monitor until they grow up.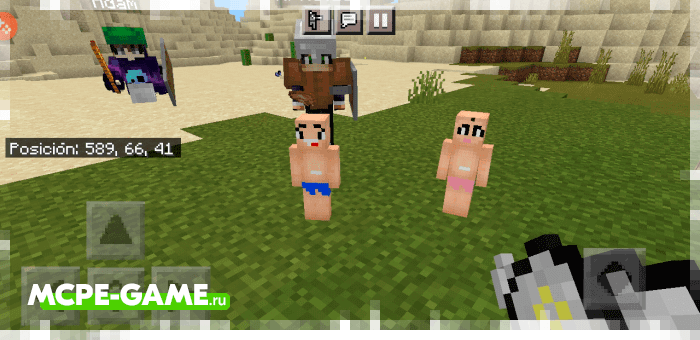 Babies, are very curious, which is why they will try to eat everything they meet on their way, which can have a negative impact on their health. In addition, they don't understand that Minecraft world is full of danger, so they can crawl into the lava, get close to the zombies or fall from a great height.
So the best option would be to put your baby in a crib and put a dancing robot next to him – the favorite toy of any child in Minecraft Pocket Edition.
Teens
Over time, your baby will grow up and become a teenager (in fact, you can speed up the process by using baby food jars).
When that happens, you can exhale, because now you no longer have to watch your child's every action. In addition, teenagers can perform various tasks, such as extracting resources for you. To do this, you need to show them a tool (pickaxe, axe, fishing rod, bow or plow) so that they get to work.
Kraft recipes
Below are all the new recipes for crafting items from the Fenix Family and Kids mod, which are essential for interacting with NPCs.
Updated at
13.09.2021
Game versions
1.16
Functionality tested on Minecraft
1.16.210 1.16.201 1.16.200 1.16.101 1.16.100
Genre
Family, Mods, NPC
Platform
Android, iOS, Windows
Files
Fenix Family [Resource]
1.75MB
Fenix Family [Behavior]
1.43MB
Leave comment