Minecraft's Pirates Add-on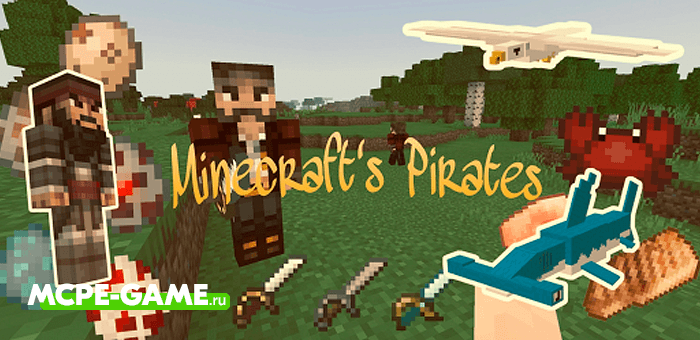 Minecraft Pirates Add-on will allow you to feel all the delights of life together with the pirates, and add to the game new mobs, animals, food and weapons!
It is worth noting that the addon is in development and yet contains a minimum of what the author has planned. But even now you can diversify the underwater world of the game with new fish and sharks, and on land you will be waiting for the dangerous pirates, led by Captain Blackbeard.
Pirates, as a rule, will be found on the shore, beach and forest, in small groups of 2 to 5 people. Do not underestimate their strength, as they can fight cohesively as a team.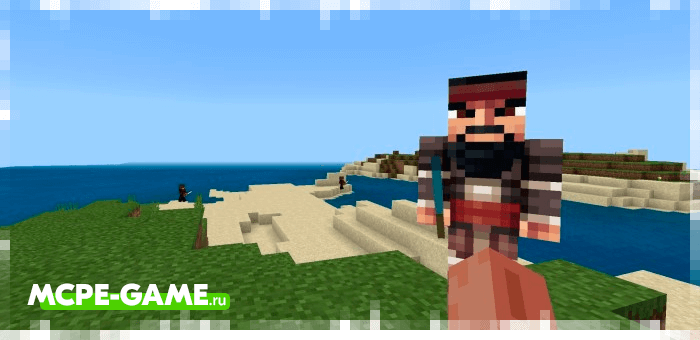 Another dangerous enemy can be Captain Blackbeard. He is fast and strong, so before you go to the battle, make sure that your character has a good armor.
Being near the ocean biome, you will notice, that in Minecraft Bedrock Edition world there are new creatures – crabs, hammerhead sharks, gulls and different fish. From all the new creatures fall unique meat, which you can cook to recover your strength.
In addition, the mod for pirates for Minecraft adds to the game a traditional weapon of the conquerors of the seas – the saber, in several variants.
Updated at
13.09.2021
Game versions
1.16
Functionality tested on Minecraft
1.16.220 1.16.210 1.16.201 1.16.100
Genre
Mobs, Mods, NPC
Platform
Android, iOS, Windows
Files
Pirates [Behavior]
44.95KB
Pirates [Resource]
296.54KB
Leave comment