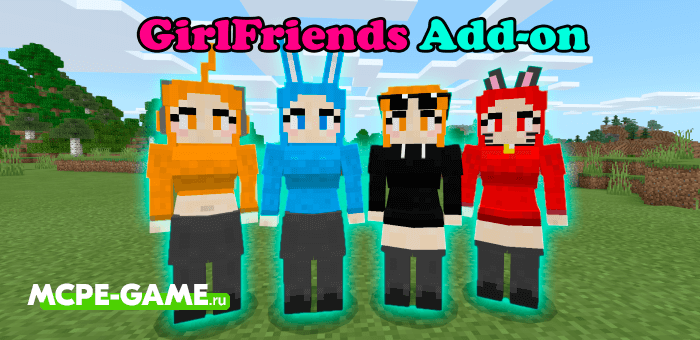 With Girl Friend Add-on you will be able to build relationships with beautiful girls in Minecraft Bedrock Edition.
The mod adds 4 new female characters to the game, which you will be able to meet while traveling through the game world. They are not tied to specific biomes, because you can meet the love of your life at any time, regardless of location.
Seeing the girl, you will have to be brave and forget about the shyness, immediately offer her to create a relationship by giving her a ring. The recipe of the ring crafting is shown below.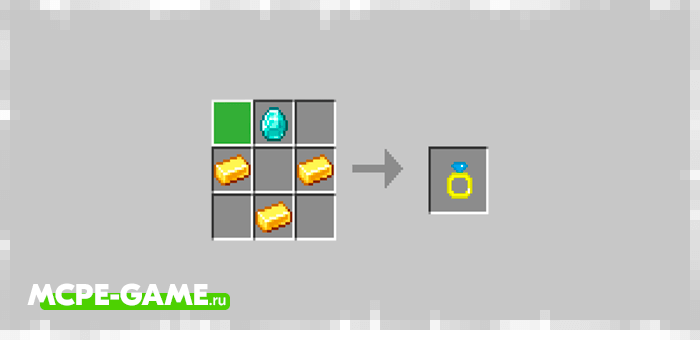 Once you offer your hand and heart to the girl in the game, she won't be able to refuse and now you will be bound by the bonds of love, and the beloved girl from Girl Friend mod for Minecraft PE will follow you, protect you and help in battles.
To heal your girlfriend from her wounds after battle, treat her with apples, golden carrots or golden apple. Unfortunately, you can't have children in this mod, if you want to add such feature to MCPE, check out other family and children mods on our website.
Updated at
13.09.2021
Game versions
1.16
Genre
Family, Mods, NPC
Platform
Android, iOS, Windows
Files
GirlFriends [Resource]
32.96KB
GirlFriends [Behavior]
14.34KB
Leave comment