Robotic Revolution Add-on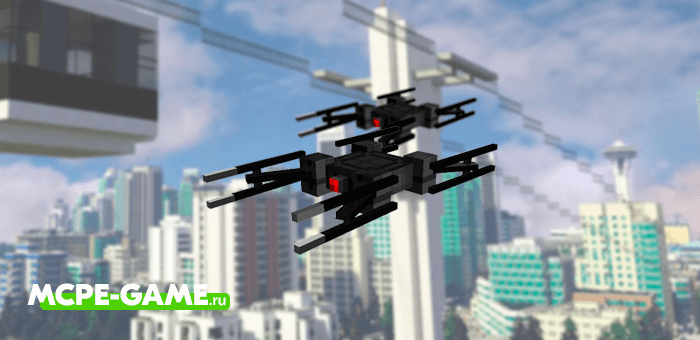 Fill the world of Minecraft with various robots, cyborgs and drones and immerse yourself in the world of the future, together with Robotic Revolution Add-on!
This robot mod is designed specifically for the game in survival mode, which means you won't have to use egg summons, because you will be able to create all the robots yourself. By the way, before you start crafting robots you will need to make a new cyber workbench, which requires blocks from the city in the upper world.
To make robots from Robotic Revolution mod you will need a cyber workbench, metal, and red dust.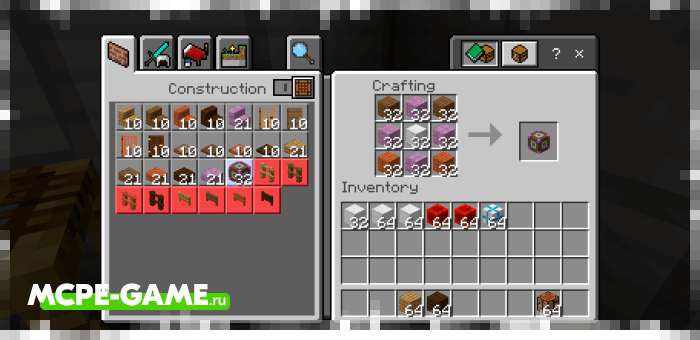 Drones
Base drone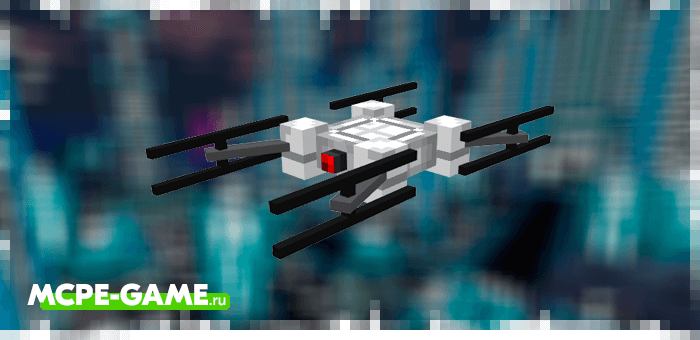 Unlike the standalone drone mod, the base drone can be tamed with metal ingots, after which it can follow you, wait at a specified point and fend off enemies.
Battle Drone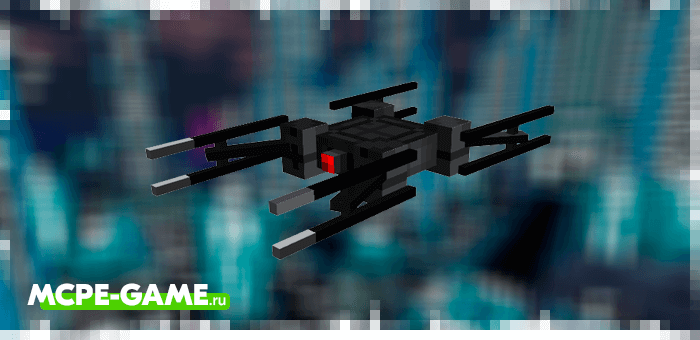 Combat drones are similar to the base version, but are painted black and have more powerful weapons that deal increased damage to enemies.
Destroyer drone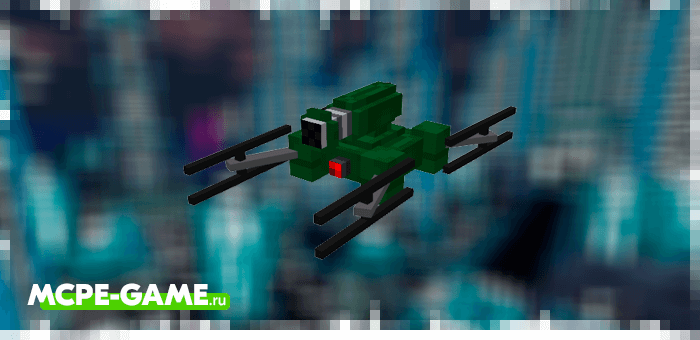 Unchitotators are a separate type of drone that cannot be tamed. They are neutral towards the player but if you attack them they will pursue their target until it is completely destroyed.
Robots
Titan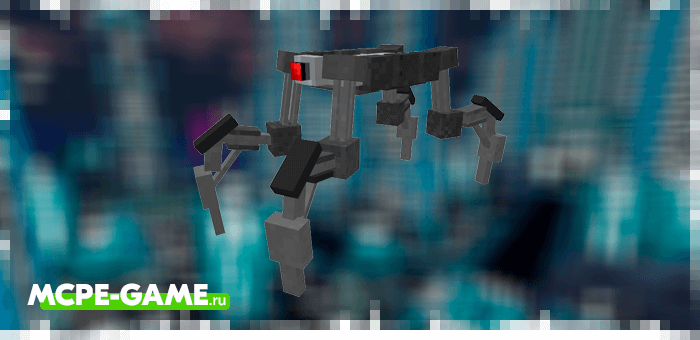 The Titan is a heavy armored robot that can be given orders once tamed. It can attack enemies from a running start, dealing damage to them with its weight.
Reaper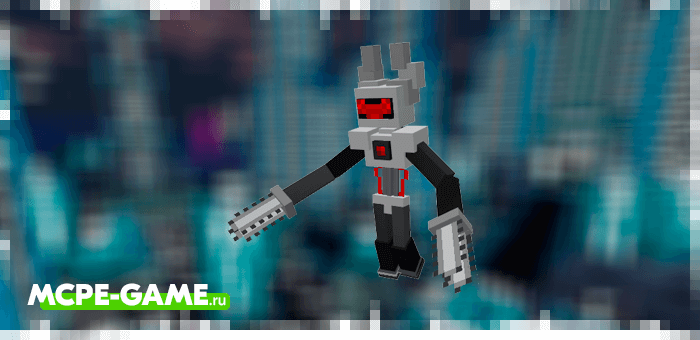 One of the most expensive robots to craft. He can critically attack enemies with chain saws in his hands, can teleport and fly!
Treatment bot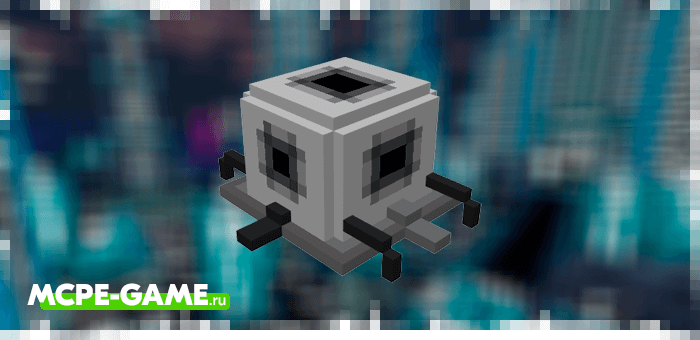 This robot has great strength, can beam and amplify other robots nearby.
Capsule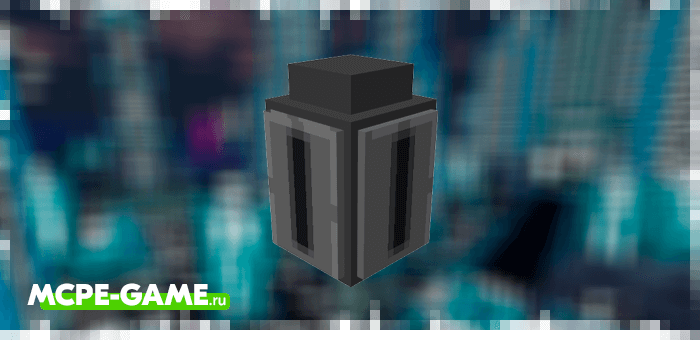 After installing the robot mod on Meinkratf PE, large capsules will sometimes fall from the sky, dropping 4 space drone units on the ground at once.
Space Drone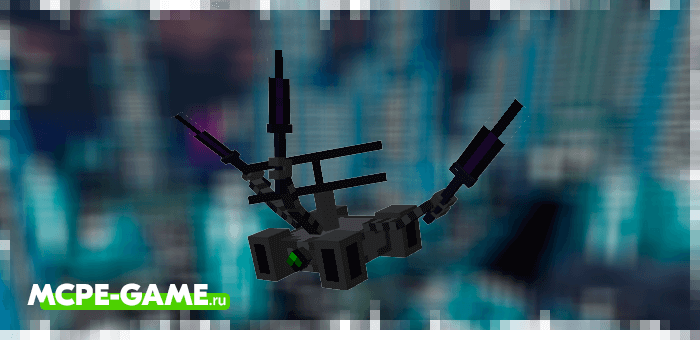 The space drone is an aggressive combat type of robots that will appear as a group after the capsule lands. They will prey on all life forms in the game.
The Robot Golem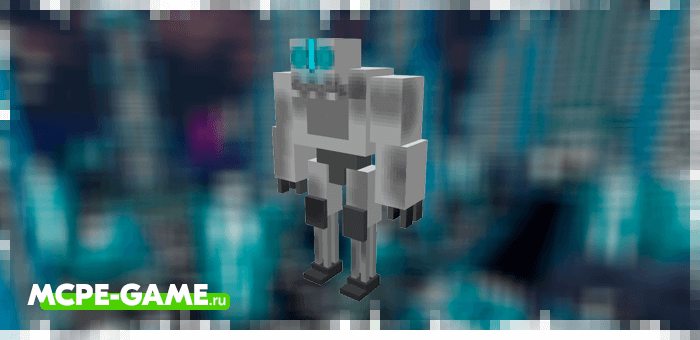 Powerful combat robots capable of destroying any obstacle to reach their target. In addition, during a battle a robot golem can summon additional bots to its side, which will also attack you.
If you defeat the golem, you'll get its deactivated version, which can be assembled on the cyberbench to get a tame robot golem.
Video demonstration of mod
Updated at
13.09.2021
Game versions
1.16
Genre
Mobs, Mods, Robots
Platform
Android, iOS, Windows
Files
Robotic Revolution [Behavior]
275.72KB
Robotic Revolution [Resource]
857.10KB
Leave comment