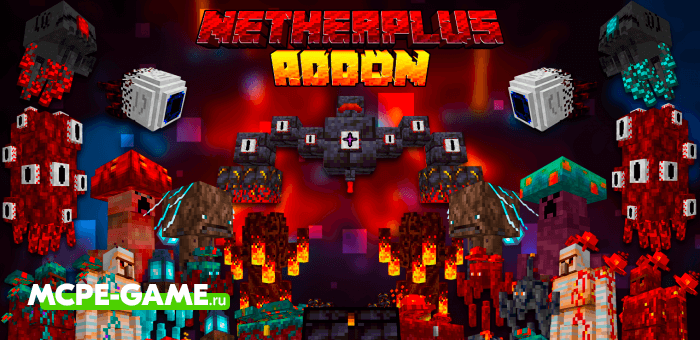 If you like spending time in the lower world, surviving in harsher conditions and fighting dangerous mobs, then Nether Plus Add-on is sure to please you!
This mod will make the Nether World even harder to survive by adding a lot of new hellish creatures to Minecraft! Now you'll be able to meet hell pigs, fight new imps and golems, or catch up with hell mushrooms. Or maybe you decide to confront new bosses by summoning the Eye of Cthulhu, the Wall of Flesh or the Infernal Golem?
Whatever you decide to do in the underworld, with Nether Plus Add-on it will be much more fun! A lot of new mobs fit perfectly into the atmosphere of the game, as if created by the developers themselves.
Updated at
05.11.2022
Game versions
1.17 1.16
Functionality tested on Minecraft
1.17.0.50 1.16.230 1.16.221 1.16.220 1.16.210 1.16.201
Genre
Mobs, Mods, Mutants
Platform
Android, iOS, Windows
Files
Nether Plus [Behavior]
0.96MB
Nether Plus [Resource]
1.84MB
Leave comment