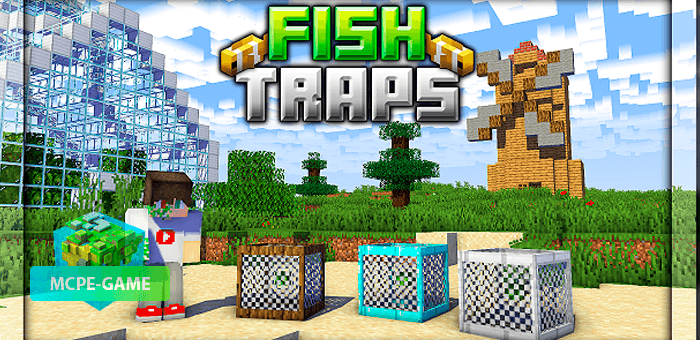 If you want to automate the process of fishing, and spend your free time on more useful things, we advise you to download Fish Traps mod for Minecraft PE, which adds fish traps to the game.
By creating fish traps in Minecraft Pocket Edition, you will be able to build real fish farms, automatically producing provisions and other resources that can be caught on a fishing rod. The only thing you'll have to take care of periodically is laying out the bait and collecting the prey in time.
The automatic fish traps mod in MKPE adds 3 fish trap options to the game – wooden, metal and diamond. The better the quality of the trap, the faster it will catch fish.
In order for the fish trap to start working, bait must be placed in it.
To move the fish trap to another location, simply break it down and pick it up.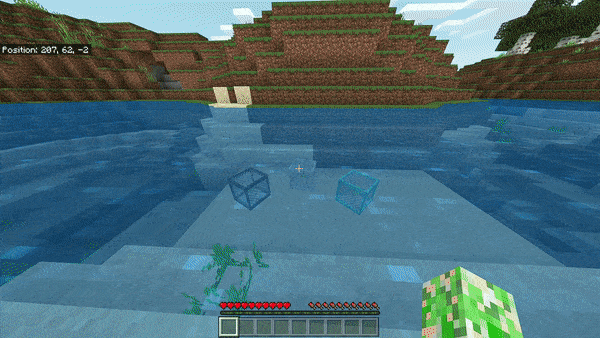 Below you can find recipes for crafting bait and fish traps of different quality.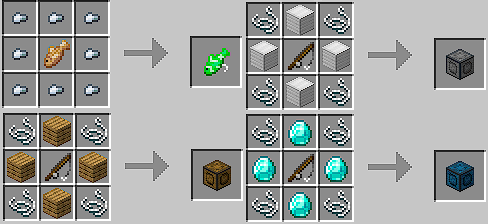 Updated at
13.09.2021
Game versions
1.16
Genre
Mods, Tools, Traps
Platform
Android, iOS, Windows
Files
Fish_Traps.mcaddon
2.99MB
Leave comment