More Useful Emerald Add-on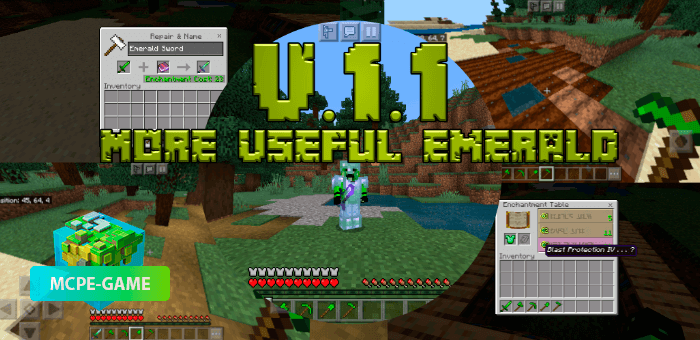 Why can I craft items from diamonds, but not from emeralds? This mod will fix the problem!
With More Useful Emerald Add-on you will get the opportunity to use emeralds to create new items – armor, tools and weapons.
Stop giving Emeralds to civilians by exchanging them for items! Get good use out of them! Collect a complete set of new armor, arm yourself with an emerald sword, and set out on unforgettable adventures.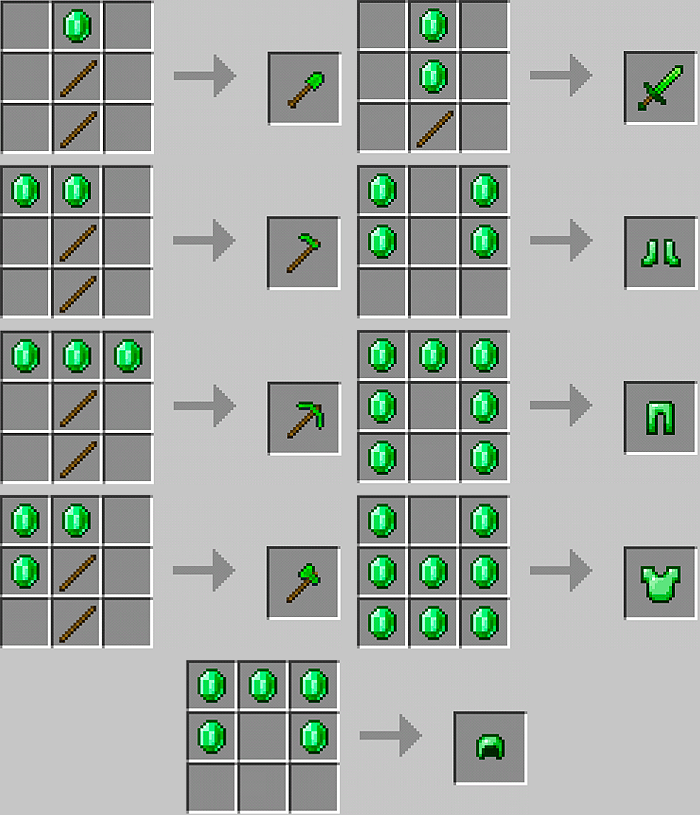 Updated at
13.09.2021
Game versions
1.16
Functionality tested on Minecraft
1.16.210 1.16.201 1.16.200 1.16.101 1.16.100
Genre
Mods, Ore, Tools
Platform
Android, iOS, Windows
Files
More-Useful-Emerald.mcaddon
233.99KB
Leave comment