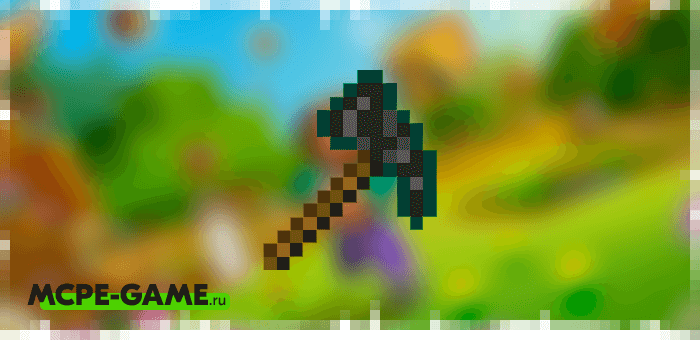 With the universal pickaxe add-on you can get a tool that combines shovel, pickaxe, axe and sword at the same time.
With the Paxels Add-on you can save space in your inventory and forget about constantly switching between tools, for wood extraction, resources or combat battles.
You can create a universal 4-in-1 pickaxe from any material, similar to the standard tool in the game. The differences between the types of material will affect the strength and attack power. The table below shows all the characteristics of the new universal picks in Minecraft PE.
| | | |
| --- | --- | --- |
| Type | Strength | Damage |
| Wooden | 500 | 12 |
| Stone | 700 | 13 |
| Golden | 500 | 12 |
| Metal | 1000 | 14 |
| Diamond | 2000 | 15 |
| Non-ferrous | 2500 | 16 |
Updated at
13.09.2021
Game versions
1.16
Functionality tested on Minecraft
1.16.100
Genre
Mods, Pickaxe, Tools
Platform
Android, iOS, Windows
Files
Paxels [Behavior]
8.18KB
Paxels [Resource]
7.67KB
Leave comment