Resource Generators Add-on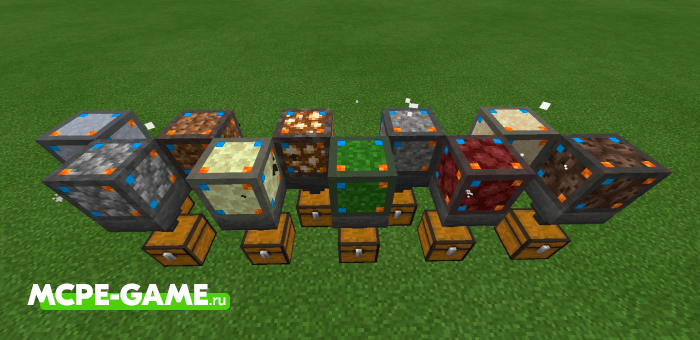 Resource Generators Add-on will add to Minecraft the ability to create unique generators that independently produce useful resources.
We already told you about a similar mod – Ore Generator, thanks to which you could get diamonds, metal, neserite and other ores without visiting caves. Now, however, you can achieve full automation, and produce the resources needed for crafting and construction.
There are 10 types of generators available in Minecraft Resource Generators mod, creating the following resources:
Clay
Earth
Stone
Edge stone
Lightstone
Grass
Gravel
Sand
Soul Sand
Infernal Stone
Also, you can automatically collect resources into chests if you put a loading funnel as shown in the image.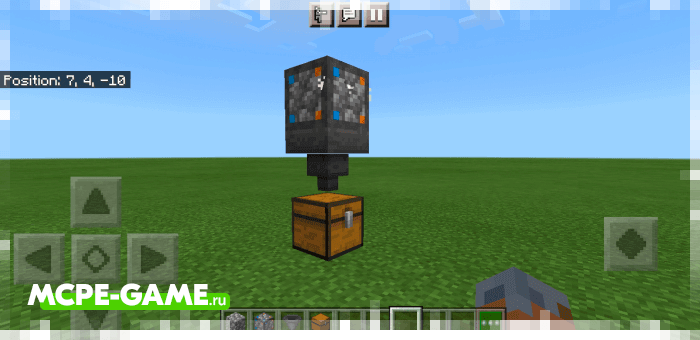 The recipes for crafting all the resource generators available in the game from the Resource Generators mod are shown below.
Updated at
13.09.2021
Game versions
1.16
Functionality tested on Minecraft
1.16.201
Genre
Mods, Ore, Tools
Platform
Android, iOS, Windows
Files
ResGenerator.mcaddon
41.09KB
Leave comment