EBS' Feature Rules Add-on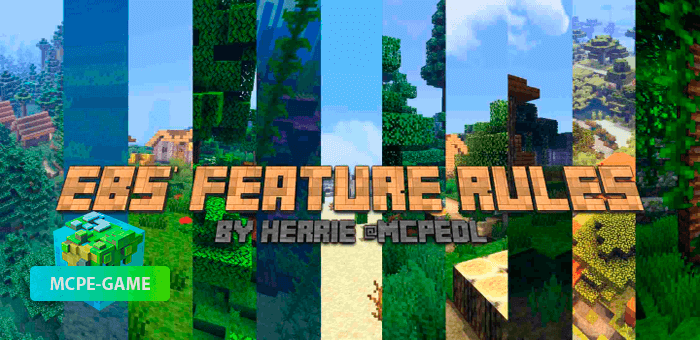 EBS' Feature Rules Biome Addon will improve the appearance of the Minecraft PE world, making it more lively and saturated!
The main feature of this mod to improve the biomes in Minecraft Pocket Edition is the addition of a large number of grass, plants, flowers and other objects, so that the game world does not look empty.
Now, as you travel around the game world and explore different biomes, you will notice how much it has changed, even without adding new structures, constructions and adjustments to the biome generator.
Screenshots of the world with improved biomes
Updated at
13.09.2021
Game versions
1.16
Functionality tested on Minecraft
1.16.100
Genre
Biomes, Mods
Platform
Android, iOS, Windows
Files
EB-SHADER.mcpack
35.54KB
Download EBS' Feature Rules Add-on for Minecraft PE 1.17 / 1.16+
EB-SHADER.mcpack
Leave comment