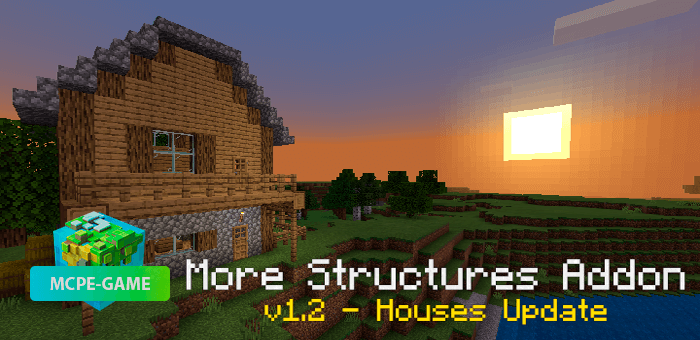 More Structures is a world generation add-on for Minecraft PE that adds random buildings to all game biomes.
At the moment, the mod has 14 different buildings that you will be able to discover as you travel through the vast world of the game. Most of the buildings are dwellings that you will be able to use as temporary shelters or permanent dwellings.
You will also be able to quickly erect these structures with a command, so you can diversify your gameplay by imagining you have a portable travel tent with you.
How do I create my own building from a mod?
To manually create a structure from the More Structures world generation mod, use the command /give @p structure_block
Place the block and enter the name of the desired building from the list below into the Load field.
All available buildings from More Structures
Houses: oak_house, birch_house, spruce_house, small_house, oak_house01, oak_house02, spruce_house01, spruce_house02, desert_house01, desert_house02
Spawners: spawner, creeper_spawner
Other buildings: tower, desert_dungeon
New Mobs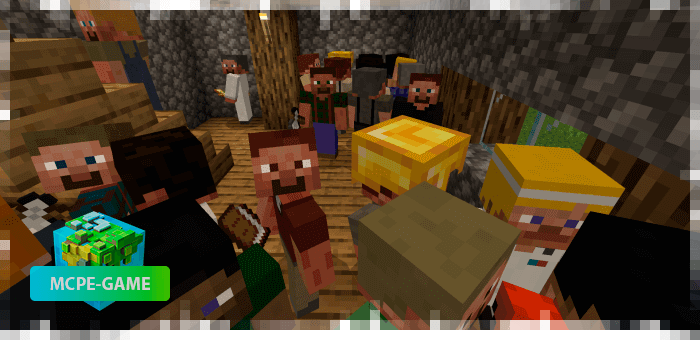 In addition to unique buildings, which will be automatically built in the generator world MCPE, the mod adds to the game a large number of different mobs, which will live in these houses and travel around the locations.
You'll be able to trade with them, trading your items for useful resources or you can hunt them to get all the loot for free.
Updated at
13.09.2021
Game versions
1.16
Functionality tested on Minecraft
1.16.100
Genre
Biomes, Mods, World Generation
Platform
Android, iOS, Windows
Files
More Structures [Behavior]
88.33KB
More Structures [Resource]
80.66KB
Leave comment