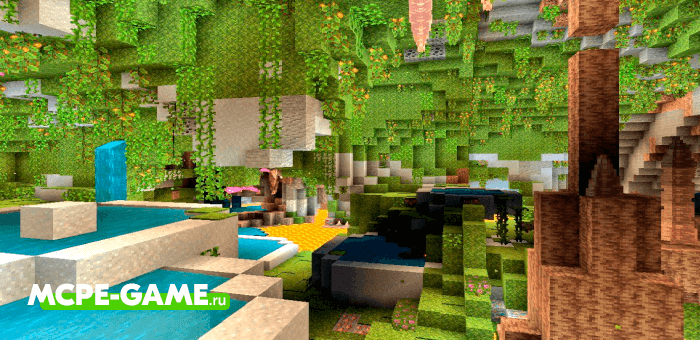 Caves & Caves Add-on will allow you to add to the game generation system of caves and dungeons, which should appear in Minecraft 1.17 without waiting for the official release.
The author of this mod decided not to wait for the major update Caves & Cliffs and added new biomes in the game. And he borrowed all the basic ideas that were promised by the Minecraft developers.
Caves with dense vegetation
Once you go underground, you will find the caves with plenty of vegetation, new lianas, spores and grass. This kind of new biome is always near Azalea flowers.
Stalactite Caves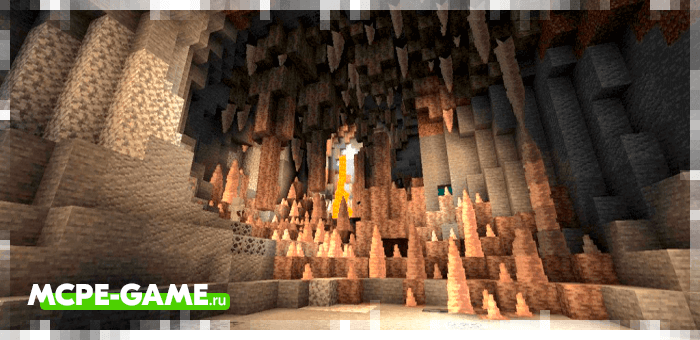 This underground biome from the Caves & Caves mod is different in that it has a large number of stalactites and stalagmites. The stalactite caves are quite a dangerous place, as there are always lava springs and lava lakes.
Updated at
13.09.2021
Game versions
1.16
Functionality tested on Minecraft
1.16.220
Genre
Biomes, Mods, World Generation
Platform
Android, iOS, Windows
Files
CavesCaves.mcaddon
2.79MB
Leave comment