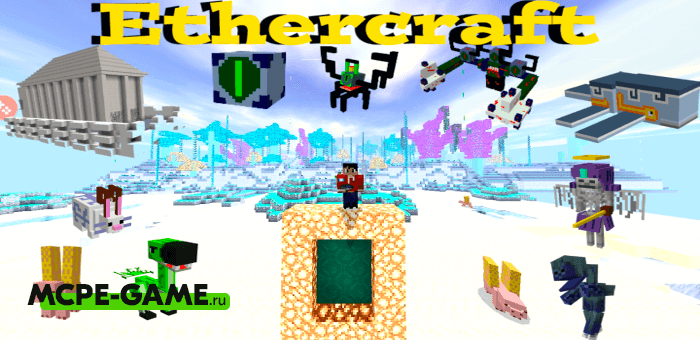 Minecraft's Ethercraft Sky Dimension Addon is a great mod that adds a new world, mobs, and items to the game!
It's unclear why, but in the original version of Minecraft there is no upper world, although the lower world has been present for a very long time and is constantly being updated. But now you can visit the paradise, with islands soaring among the clouds and go on new adventures!
To create a portal to paradise in Minecraft, you'll need 8 lightstone blocks and a bucket of water. Arrange the items on the craft grid as shown below, and you're good to go!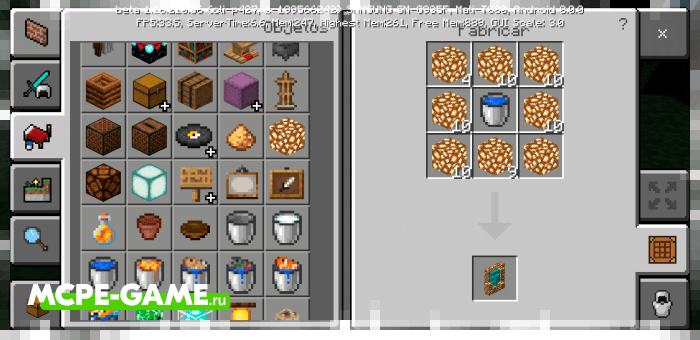 Try not to place the portal to paradise near important buildings, as a platform of bedrock is automatically created underneath it, and moving between worlds can damage your creations a bit.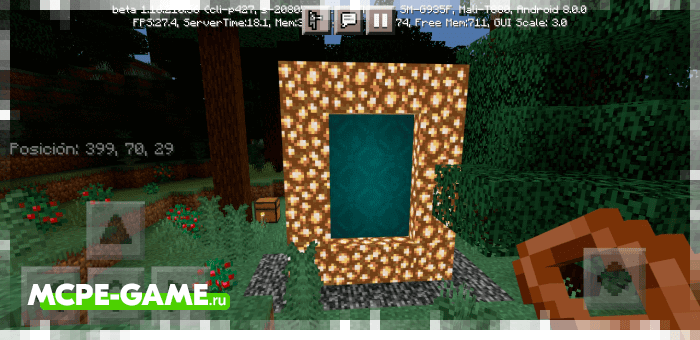 Inhabitants of the upper world
Once you move to paradise in Minecraft, you'll immediately notice the changes, as the upper world will look completely different. This magical place has a unique look and feel as well as new creatures you've never met before.
For example, here you will be able to discover a pig with golden wings that you can fly between islands.
The other creatures also look incredible! There will be freaky green dinosaurs running around, bunnies with horns jumping around, and sometimes magical creatures that look like dolphins will fly by!
New enemies and boss of Sky Dimension
But do not think that by installing the mod for paradise for Minecraft Bedrock Edition and getting into the upper world, you will be completely safe. After all, sometimes you will have to fight new dangerous creatures, among which will be evil skeletal angels, horrible zombies with extending head and even a new boss!
The boss of Paradise in the Ethercraft Sky Dimension mod is a huge flying eye that can transform into a nightmarish monster! And the longer you fight him, the more terrifying and dangerous he will become!
New Blocks and Crafting Recipes
As we said before, the paradise in Minecraft is a whole new dimension, with unique creatures, blocks, and resources. And if you now know everything about the inhabitants of the upper world, it's time to talk about the resources!
The upper world consists almost entirely of new blocks. Most of them are just decorative and are used in basic crafting schemes.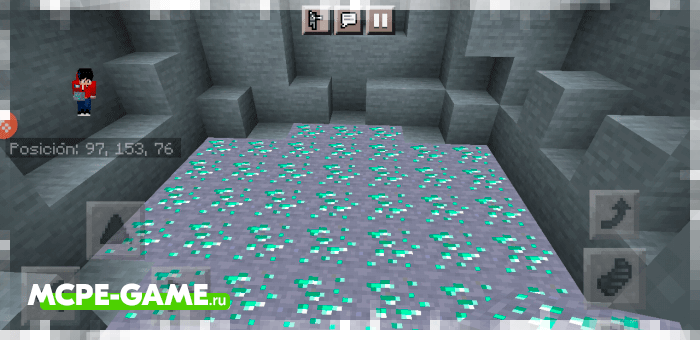 But there are also some unique resources here that are worth visiting the upper world for! For example, new ore that will be used to make a special workbench, which can be used to craft new armor and weapons.
You can create powerful dynamite from the magic sand. And from the ingots of new ore you will be able to craft a magic saddle. All new crafting recipes from Ethercraft Sky Dimension mod for MCPE are shown below!
Updated at
13.09.2021
Game versions
1.16
Functionality tested on Minecraft
1.16.210 1.16.201 1.16.200 1.16.101 1.16.100
Genre
Biomes, Gameplay, Global, Mods
Platform
Android, iOS, Windows
Files
Ethercraft [Behavior]
1.28MB
Ethercraft [Resource]
2.01MB
Leave comment