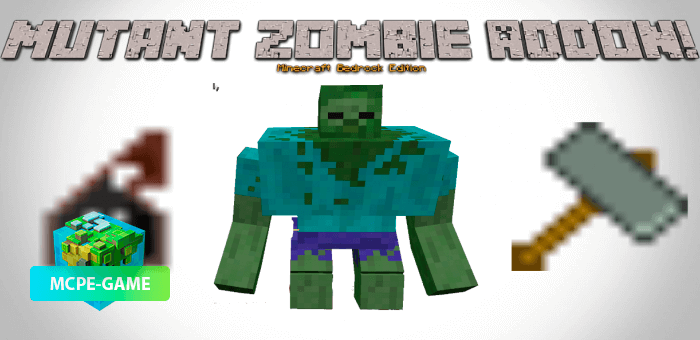 Do ordinary zombies seem too easy? Fight the huge and very strong Mutant Zombie!
The Mutant Zombie Add-on adds a new boss to Minecraft PE – a zombie mutated to an incredible size, capable of destroying entire villages and destroying blocks with his hands!
The new monster has 150 health, and its attacks deal 10-14 damage. He can also summon ordinary zombies to his side, and they will help him in battle.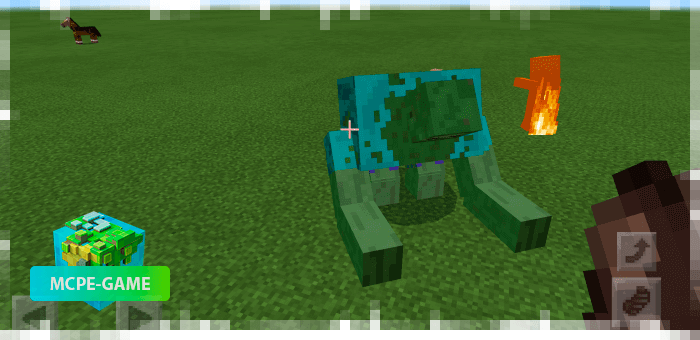 After defeating Zombie-Mutant, he'll fall to the ground and bow his head to you. But, it will be his distraction and if you don't finish off the enemy in time, he will return to the battle, having regained 70% of his original HP.
But once you've finally taken out your opponent, you'll be generously rewarded with a new hammer that's 128 durability and deals 7 damage. Once you've got your hands on that weapon, you can use the crouch button to deliver a devastating area punch!
Updated at
13.09.2021
Game versions
1.16
Genre
Bosses, Mods, Mutants, Zombie
Platform
Android, iOS, Windows
Files
MutantZombie [Behavior]
33.03KB
MutantZombie [Resource]
46.17KB
Leave comment