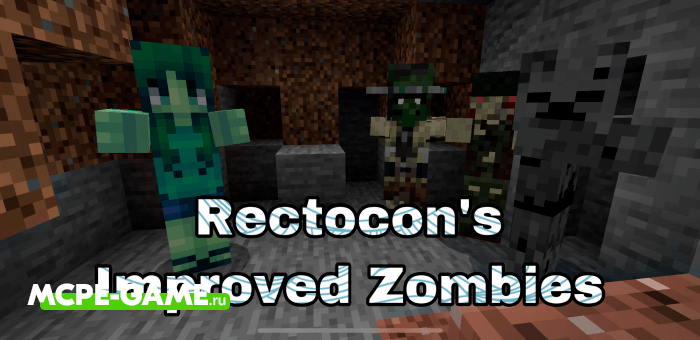 Standard zombies seem too simple and boring? Diversify the game world by filling it with new walking dead with Improved Zombies Add-on!
This zombie mod for Minecraft Bedrock Edition will add many new and improved versions of the rising from the dead creatures that will roam the expanse in search of prey.
Military zombie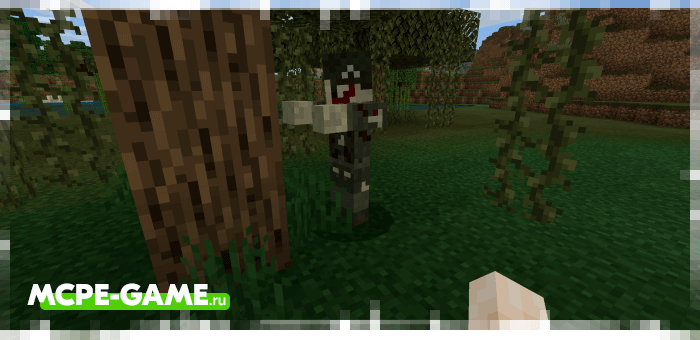 It's best to stay away from this type of zombie, as it can deliver a lethal blow, as its body still remembers its military training courses.
Health: 27 HP
Damage: 4 HP
Resurrected civilian
The civilians that came back from the dead are still afraid of sunlight, but they won't be afraid to attack you by firing an arrow! Be extremely careful, it will only take them 3 hits to kill you.
Dark Drowned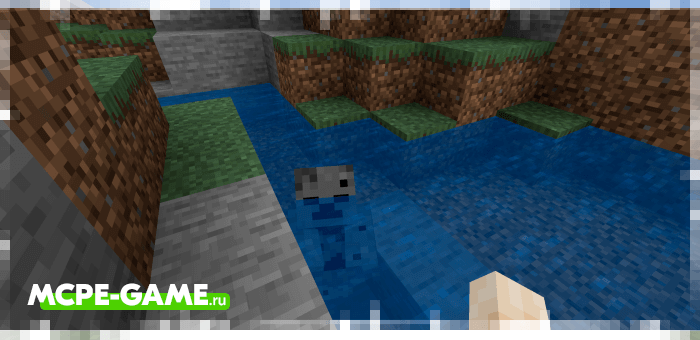 This new kind of zombie from the Improved Zombies mod will take over every body of water, making it a nightmare for anyone venturing into the water! His attacks will also slow you down, and being so fast in the water, you'll most likely never make it to shore before he catches up with you.
Zombie Girl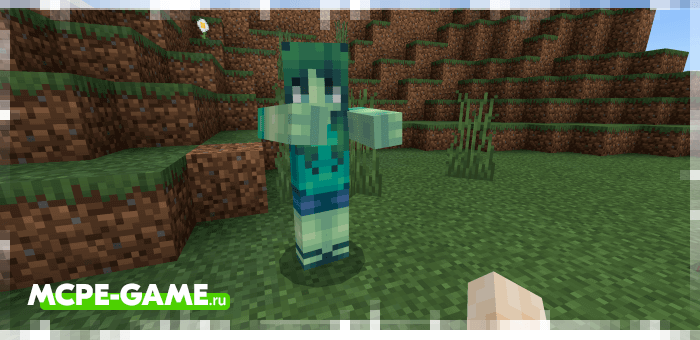 Don't let her fool you with her looks and touch you, or you will be sorely regretted! Zombie Girl applies lethal effects to her victims and then watches them die slowly and painfully.
Health: 32 HP
Damage: 10 HP
Zombie Herobrin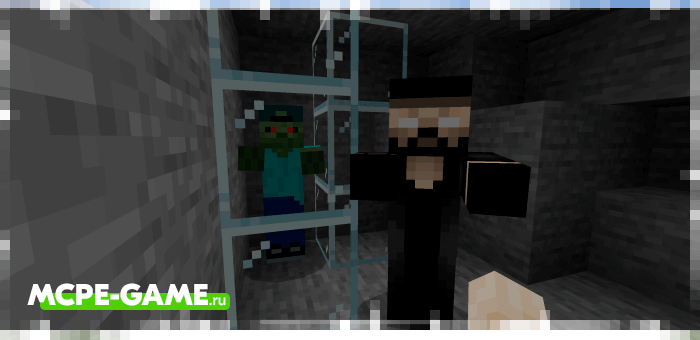 This is one of the most dangerous and powerful undead in the Improved Zombies mod. His ultimate power is his ability to teleport to his victim when he is least expected!
Piece of life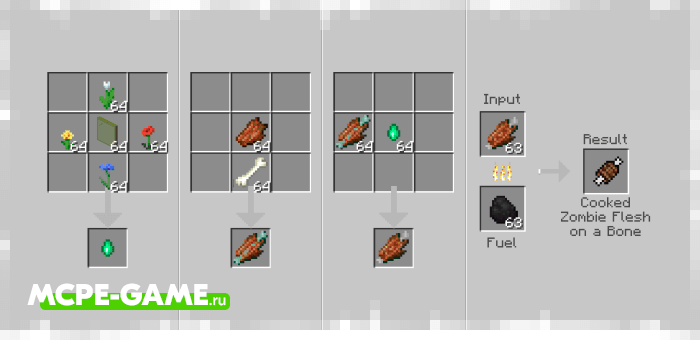 Life Particle is a new item that you can create in the game to clean the flesh of zombies and make it edible.
Create infested zombie flesh on the bone, add a life particle to it, then bake the flesh in the oven. A tasty and healthy dinner, satisfying 8 hunger units and giving the power effect, is ready
Updated at
13.09.2021
Game versions
1.16
Functionality tested on Minecraft
1.16.200 1.16.101
Genre
Mobs, Mods, Zombie
Platform
Android, iOS, Windows
Files
Improved-Zombies.mcaddon
64.21KB
Leave comment