Environment Controller Add-on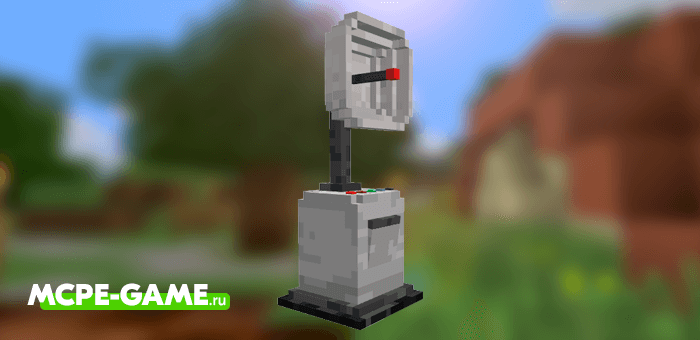 Want to control the weather, time of day and natural disasters? With the Environment Controller Addon mod you will be able to create a special device with such capabilities!
Just imagine that now you can control the nature. For example, you will be able to create an endless day cycle, an earthquake, a lava explosion, rain with thunderstorms or unusual rain from anvils!
Simply create an environmental controller, set it up in a convenient location, and become a weather lord! To enable certain weather conditions, place one of the following items in the controller:
| | |
| --- | --- |
| Item | Action |
| Water Bucket | Flood |
| Piston | Earthquake |
| Lava bucket | Lava explosion |
| Anvil | Rain of anvils |
| Dust of light | Endless day |
| Ink sac | Infinite night |
| Bottle of water | Rain |
| Redstone dust | Rain with a thunderstorm |
| Fire charge | Clear Weather |
Updated at
13.09.2021
Game versions
1.17 1.16
Functionality tested on Minecraft
1.17.0.50 1.16.230 1.16.221 1.16.220 1.16.210 1.16.201 1.16.200 1.16.101 1.16.100
Genre
Gameplay, Items, Mods
Platform
Android, iOS, Windows
Files
Environment-Controller-Addon.mcaddon
63.80KB
Leave comment