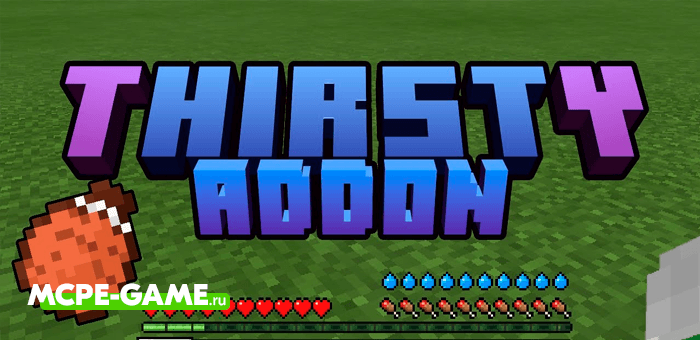 As you can understand from the name, Thirsty Addon adds thirst to Minecraft and the need to drink water in a timely manner.
Yes, this is not the first Thirsty mod for Minecraft, but there are many interesting mechanics here that set this addon apart from many others. So, now your playable character will not only be in need of food, but also water, which means it will become harder to survive.
Additionally, the Thirsty Addon adds several items to Minecraft that will help you store clean drinking water and get it yourself.
You can store water to always quench your thirst in a special leather bag.
And to get clean water, you can use rainwater collector, clean water extractor for ponds, distiller and even a special device to collect condensation.
Thirsty Addon supports the game in both single player and multiplayer modes. If your friends on the server do not see the thirsty scale, enter the /function thirstwork command.
New Crafting Recipes
Below you can see the recipes for crafting all the new items.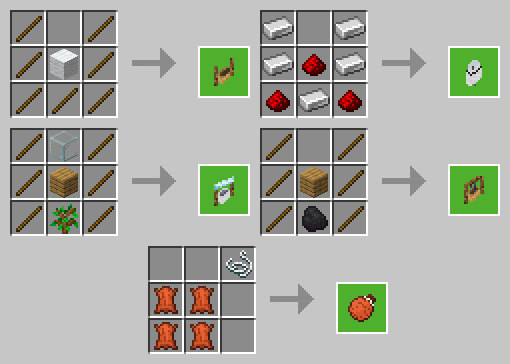 Video review
Updated at
14.09.2021
Game versions
1.17 1.16
Functionality tested on Minecraft
1.17.0.50 1.16.230
Genre
Food, Gameplay, Items, Mods
Platform
Android, iOS, Windows
Files
Thirst Bar [Resource]
248.43KB
Thirst Bar [Behavior]
254.39KB
Leave comment