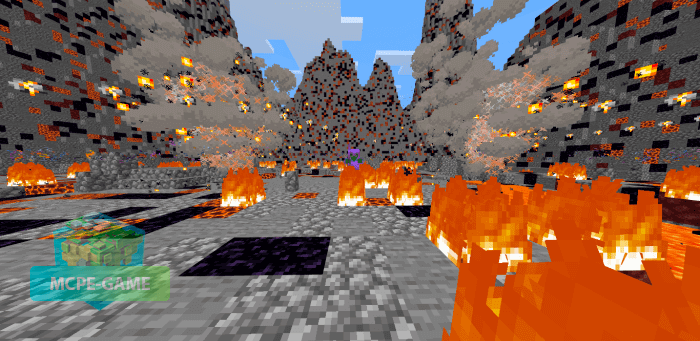 Think you can handle a volcanic emperor? Test your strength on your own or in a team of 4 players!
Volcanic Emperor for Minecraft PE will add a new boss to the game, the battle with which will take place in the mouth of the volcano, which means that you have to be even more careful not to get into the lava!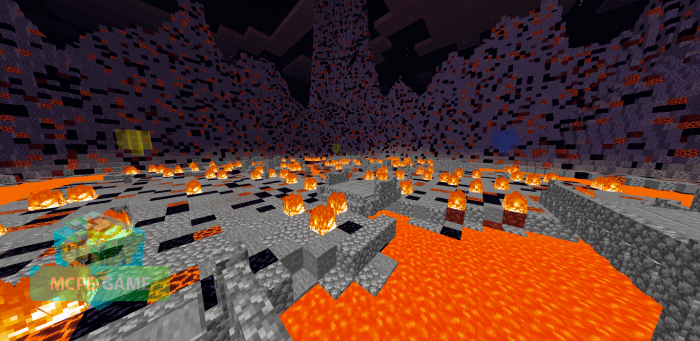 Volcanic Emperor mod is designed for simultaneous play by 4 players, but you can try your hand at solo as well. Combat will take place in 4 phases
Phase 1: Every few seconds, the Volcano Lord teleports to a random player!
Phase 2: He summons Ifrites to fight on his side!
Phase 3: The Boss initiates one of his most powerful attacks, Volcanic Tornadoes!
Phase 4: The Volcanic Emperor teleports to a random player and performs a full release of power!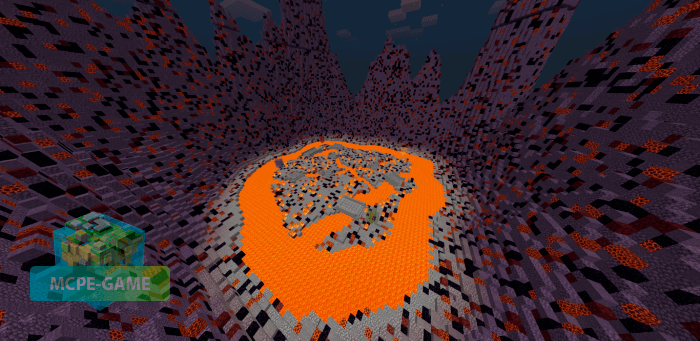 The characteristics of the Volcano Lord
The Volcanic Emperor has Neserite Armor with 20 units of protection, as well as a Neserite Sword with the power of 20! His blade also sets the enemy on fire and pushes them back!
Characteristics of players:
Each player is given 5 units of protection against iron armor, a diamond sword with a sharpness of 6 and a bow with a power of 5!
Be careful, each player has only 3-4 lives!
Updated at
13.09.2021
Game versions
1.16
Genre
Bosses, Mods
Platform
Android, iOS, Windows
Files
VolcanoEmper[Expert].mcworld
329.85KB
VolcanoEmperor[Normal].mcworld
318.34KB
Leave comment