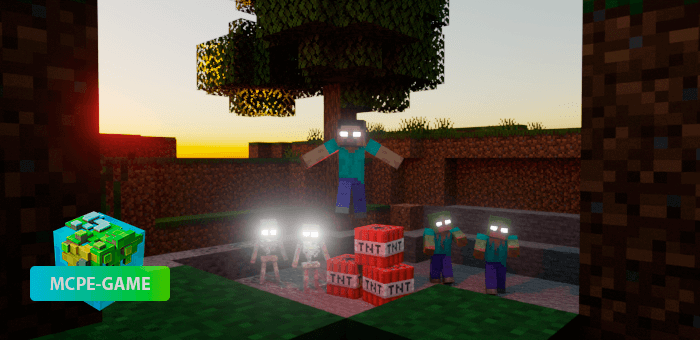 Herobrine Reborn is a mod for Herobrin in Minecraft PE, thanks to which you can compete with the most legendary creature of the game!
Minecraft mod for Herobrine introduces a new boss, which will have 4 stages of enhancement, during the battle with him. And of course, as the legend says, to summon Herobrin in Minecraft Bedrock Edition will require a whole ritual!
How do I summon Herobrin?
Altar to summon the legendary creature consists of a lighthouse, 4 blocks of diamond, 4 blocks of neserite, and a special block, which will be the soul of long-dead Herobrin. New block should be placed on the center of the structure, and put the lighthouse on top.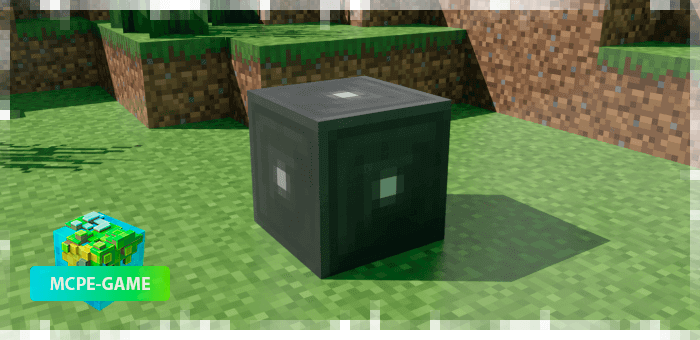 Recipe for making a new block with the soul of Herobrin: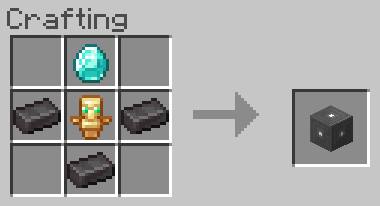 This is what the finished altar will look like: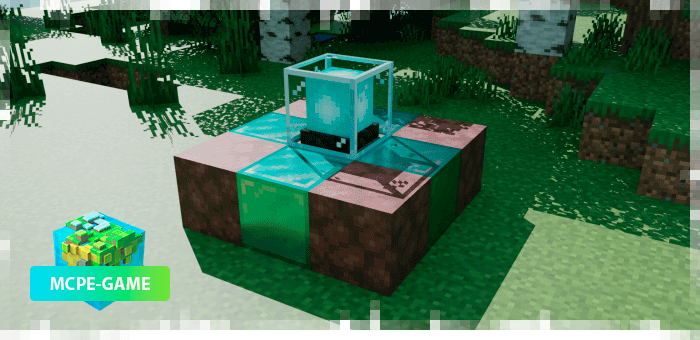 Life stages of Herobrin
Stage I
In the first stage the Hirobrin will be able to summon zombies, creepers and skeletons to his side, use dynamite and acceleration potions, and attack you with his sword. On top of that he has the ability to teleport and fly and can also turn invisible.
Stage II
During the second stage of combat, the Herobrin will summon zombies and skeletons directly to the player. He will also have the ability to regenerate health and flight, and will start firing fire projectiles at you.
Health: 135 HP
Damage: 35-40 HP
Stage III
In his penultimate form, the great Hirobrin will start summoning mobs of zombies and skeletons, will blast large numbers of TNTs, and will also start releasing lightning bolts! And of course, his regeneration ability isn't going anywhere.
Health: 400 HP
Damage: 35-45 HP
Stage IV
We're not going to tell you what happens in the final stage of Herobrin's transformation. Let it be the secret that you have to see for yourself!
Video overview
In the below video review of Minecraft mod for Hirobrin, you can see the instructions on how to build an altar to summon him and see the battle against him with your own eyes!
Updated at
13.09.2021
Game versions
1.16
Genre
Bosses, Mods, Totems
Platform
Android, iOS, Windows
Files
HerobrineAddon.mcaddon
495.28KB
Leave comment