Mechs and Jetpacks Add-on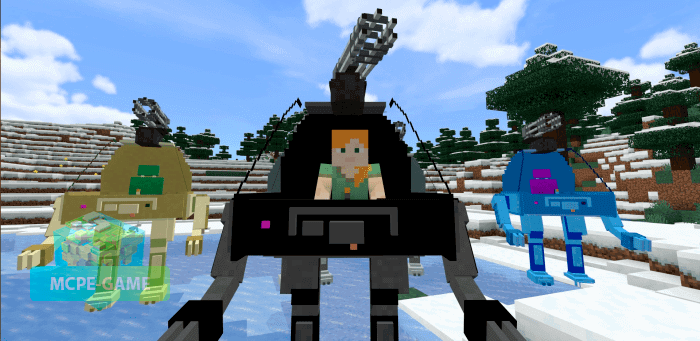 The Mechs and Jetpacks Addon for Minecraft PE adds controllable robots (mechs) to the game, making your adventures in the world of the game even more exciting!
Fight a robot war with your friends, or build a city of the future and move around with your own robots!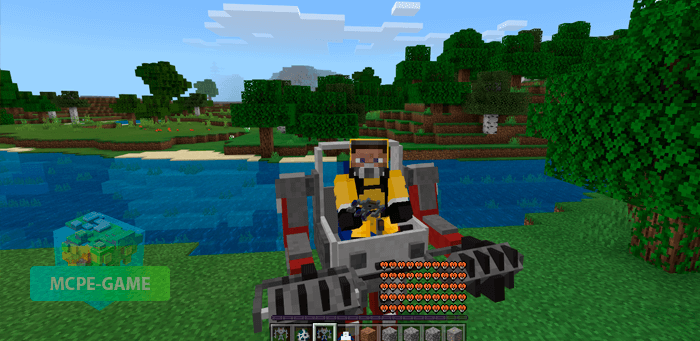 This mod allows you to create in Minecraft two mechs – one combat and one robot miner, as well as a jetpack to fly over the vast expanses of the game. Keep in mind that you can get mechs and jetpack from the gunsmith, in the nearest village. If you don't want to search for a peaceful settlement on your own, find the right village syds for Minecraft PE.
Characteristics of Furs
Fighting robot
Large Life Reserve
Unbelievable high jump
Combat minigun on top of the robot
High speed of movement on land and water
Can be repaired with red dust or metal ingots
Destroyer Robot
Pushes its way through almost anything, perfect for digging mines or destroying your enemy's base.
Moves slower than a mech
Can be repaired with redstone or iron bars
Can work in the underworld, extract resources, and does not burn in flames or lava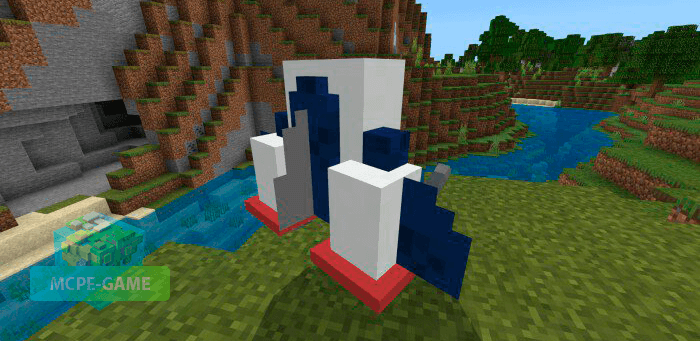 Jetpack
Allows moving through the air
Can be Skimmed and placed in inventory
Updated at
13.09.2021
Game versions
1.16
Functionality tested on Minecraft
1.16.210 1.16.201 1.16.200 1.16.101 1.16.100
Genre
Mods, Robots, Vehicle
Platform
Android, iOS, Windows
Files
mechs-jetpacks.mcaddon
710.00KB
Leave comment