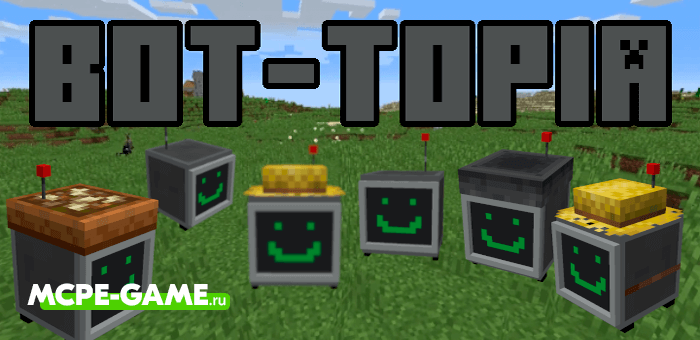 Bot-Topia is a Minecraft robot addon that allows you to create helper bots that will maintain farms and extract resources.
With Bot-Topia Addon you will be able to automate your farm, because now small robotic bots will perform the whole range of work on growing crops and harvesting. Each of the robots is responsible for its own tasks, so you can leave some of the work for yourself as well.
To create any robot helper, you'll need to pre-craft a station to make them. This will require red dust and a workbench.
Important: For any type of robot to interact with the world and collect resources, the "Mining from Mobs" option must be enabled in your world settings.
Create first robot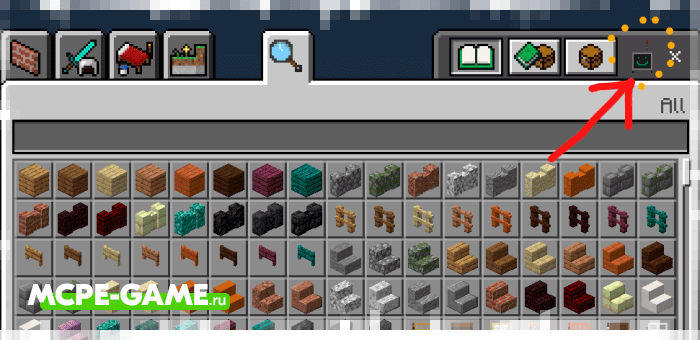 Find recipes for robot crafting on a special page with a description of all the features of Bot-Topia mod. To do this, open your inventory and click on the appropriate icon in the upper right corner. Or pause the game, go to settings and find the item "Bot-Topia".
So, we've created the first bot in Minecraft. Now you need to tame it with redstone, after which it will follow you and understand the commands. At this stage, the bot will only perform the function of a pet, with the ability to store items in his inventory.
For the bot to perform more complex and useful tasks, it must be programmed using a special chip that affects the specialization of the robot.
Farmer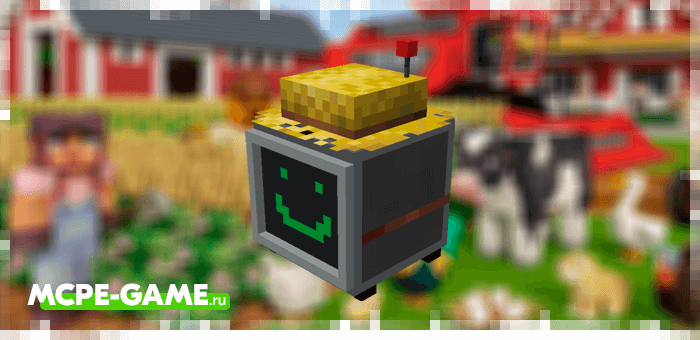 Install "Chip for Farming" to a bot that is not yet programmed to assign it to the role of a farmer. Such robots wear a distinctive straw hat.
To get the robot farmer started, simply take it to the nearest seedbed and place seeds inside its body. Now your very own farmer bot will plant the plants by itself and make sure the process does not stop.
Harvester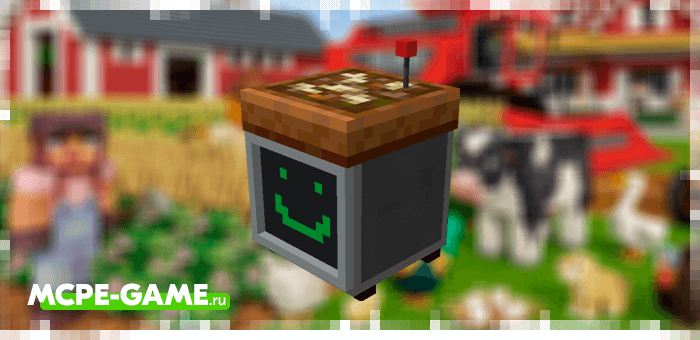 This type of helper robot is in charge of harvesting the finished crop. Simply install the appropriate chip to program the bot and it will automatically get to work.
From time to time, the harvesting robot will look for a loading hopper in the ground to unload the harvested resources. Take care of this in advance so that work on your farm doesn't stop for a minute.
Robot vacuum cleaner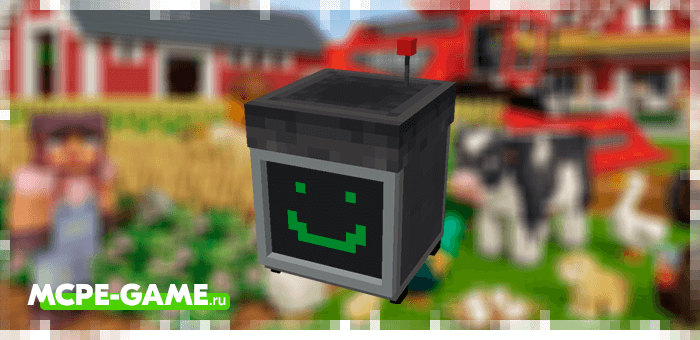 If the harvesting bot only picks ripe plants, the robot vacuum will "suck up" anything it finds on its way.
It also needs to unload its inventory periodically and will look for a loading hopper.
Watchdog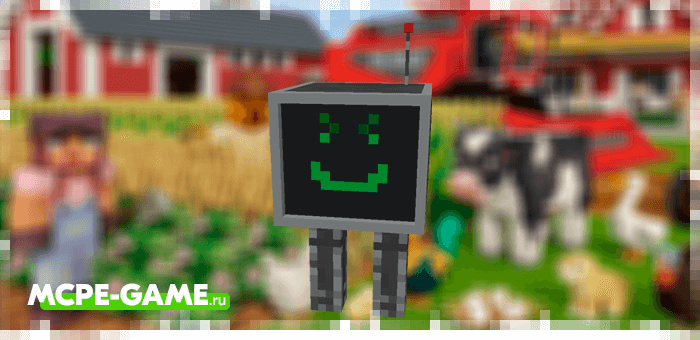 This bot will defend the player or farm against any aggressive mobs at all costs. It can automatically follow you and attack enemies, or guard a given perimeter.
The guard robot can pick up and use weapons on its own, or you can hand him a sword or bow yourself in advance. The same applies to armor as well. Give your robot the best weapons and armor and you'll always have a real killing machine by your side!
You can also get on top of the Sentinel Bot and ride it around the game world. You won't need a saddle for that.
Miner
Robot-miner from Bot-Topia Mod for Minecraft Bedrock Edition will be able to go to mines, mine resources, and even place lanterns in dark areas.
However, to do this, he must find a route and sometimes he needs help. The best option is to bring the bot to the mine and already there to place it.
If you sit on top of the mining robot, it will go into drill mode and quickly cut through any blocks in its path.
Updated at
13.09.2021
Game versions
1.16
Functionality tested on Minecraft
1.16.100
Genre
Mobs, Mods, Robots
Platform
Android, iOS, Windows
Files
Bot-Topia.mcaddon
1.84MB
Bot-Topia [Realms].mcaddon
1.98MB
Leave comment