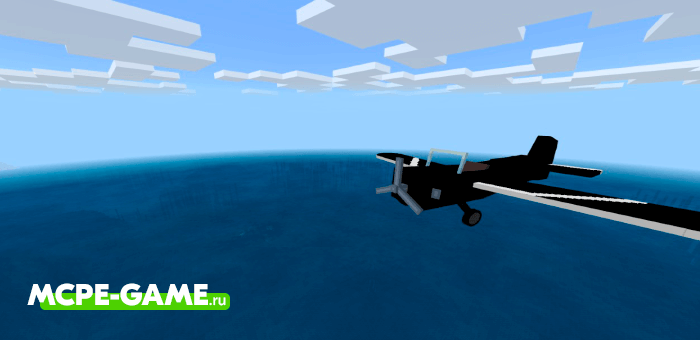 Simple Airplane Add-on add simple airplane to Minecraft, which you will be able to create yourself even in survival mode.
Of course, you can move around the game world on foot or on horseback. But sometimes the natural landscapes in the game are so beautiful that you just want to see them from above and fly over the beautiful scenery!
And the airplane mods will be just right, especially if you are building a modern city or want to add more vehicles to the game.
To create an airplane from Simple Airplane mod in Survival Mode, use the following crafting recipe: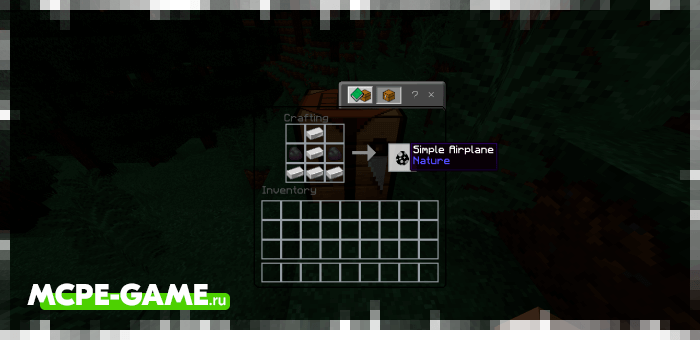 Alternatively, you can get the plane using the /give @s c:simpleairplane_spawn_egg or /summon c:simpleairplane
Updated at
13.09.2021
Game versions
1.16
Functionality tested on Minecraft
1.16.201
Genre
Airplanes, Mods, Vehicle
Platform
Android, iOS, Windows
Files
Simple Airplane [Behavior]
21.33KB
Simple Airplane [Resource]
32.24KB
Leave comment