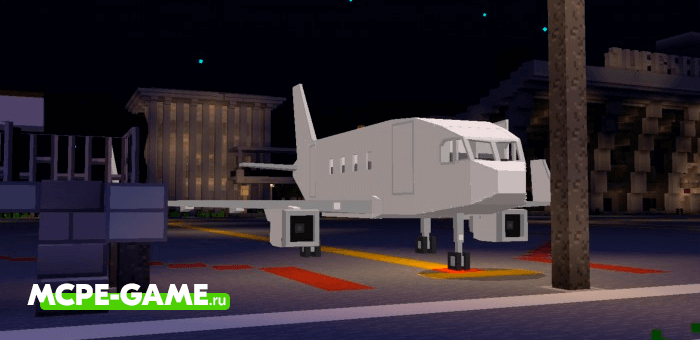 Become a civilian aviation pilot and sit at the helm of an airliner in Minecraft, with the Airliner Addon.
This mod will add a large passenger plane to the game, capable of accommodating up to 10 players at a time, including pilots. The aircraft from the Airliner Addon in Minecraft Pocket Edition will fit perfectly on modern city maps, where you can use ready-made airports or build your own.
Airliner Addon boasts unique animations of taking off, landing, movement on the runway, opening doors and starting engines. Of course, all this is accompanied by appropriate sounds, which adds even more realism to the game.
How to get and fly a plane in Minecraft
To respawn an aircraft, use a new recruitment egg in creative mode or type /summon dafa:jet_airliner
To get behind the controls of the plane, go to the plane and press the appropriate button.
To take off, press jump and look up.
To land, look down.
To exit the airliner cabin, press the squat button.
Video demonstration
Updated at
13.09.2021
Game versions
1.16
Functionality tested on Minecraft
1.16.210 1.16.201
Genre
Airplanes, Mods
Platform
Android, iOS, Windows
Files
airliner.mcaddon
2.74MB
Leave comment