Actual Guns CSO Lite Add-on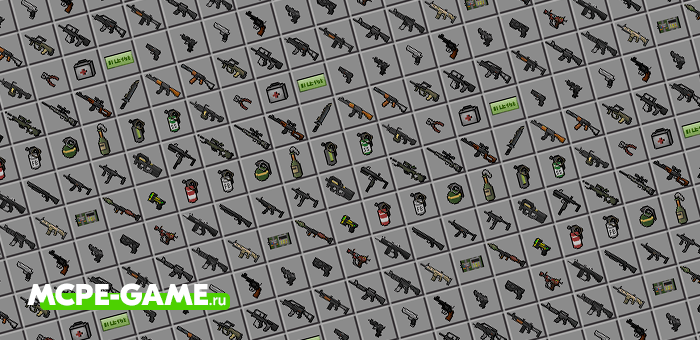 Actual Guns Lite is a light version of the well-known weapon add-on Actual Guns, created for those players who only want to get weapons without additional features.
Unlike the full version, Actual Guns Lite contains the most popular types of weapons – machine guns, pistols, sniper rifles, machine guns and grenades.
At the same time, you do not have to separately craft ammunition and keep track of their quantity in the clip, because in the light version, all firearms have unlimited ammo.
So, if you don't want to delve into the intricacies of crafting and other mechanics of the original version, and just want to get a weapon mod without too much hassle, Actual Guns Lite is the perfect choice!
Also, don't forget that there is another version of the mod with 3D weapons – Actual Guns 3D.
Updated at
13.09.2021
Game versions
1.16
Functionality tested on Minecraft
1.16.201
Genre
Fireguns, Grenades, Mods, Weapon
Platform
Android, iOS, Windows
Files
Actual Guns Lite 3D [Resource]
1.61MB
Actual Guns Lite 3D [Behavior]
486.87KB
Leave comment