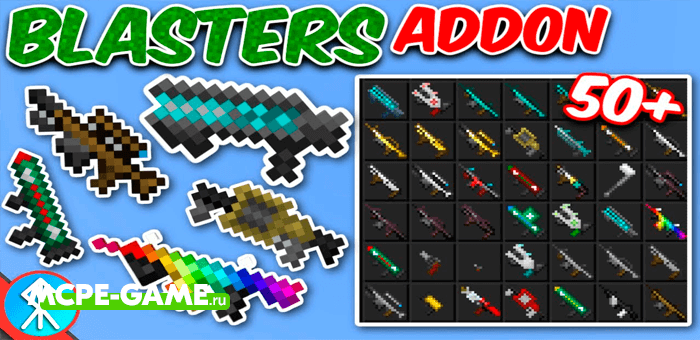 With the Blasters Addon you will add more than 50 types of space blasters to Minecraft and be able to stage real space battles!
The arsenal of mods is so diverse that you will now have at your disposal weapons for all tastes. For example, you will be able to arm a blaster that shoots dynamite and destroy the area. Or, arrange a skirmish with weapons that shoot snowballs or metal projectiles.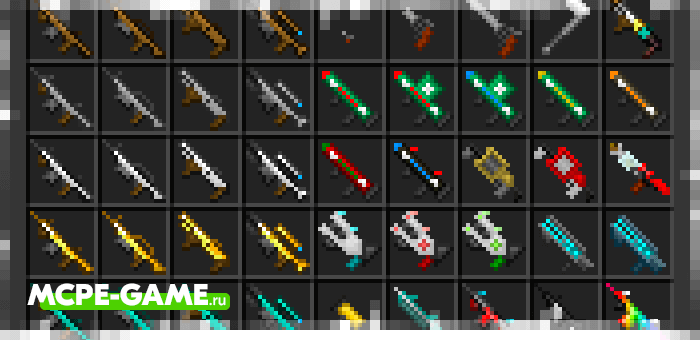 In this blasters mod for Minecraft, you're sure to find a gun that suits your style of play or just plain fun. After all, Blasters Addon has both powerful blasters capable of destroying crowds of enemies, and weapons with which you can launch your opponent high into the air or fly away yourself!
Video review
Updated at
13.09.2021
Game versions
1.17
Genre
Fireguns, Mods, Weapon
Platform
Android, iOS, Windows
Files
Blasters [Behavior]
690.86KB
Blasters [Resource]
359.67KB
Leave comment