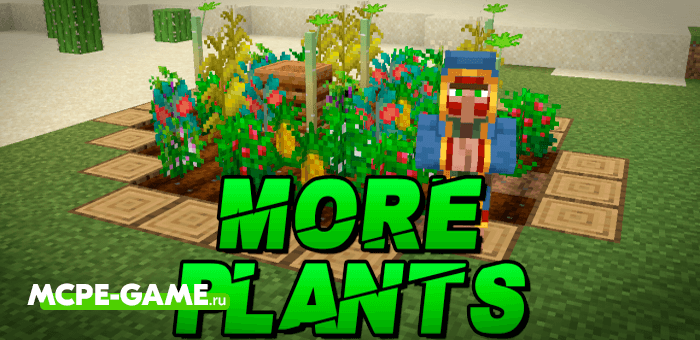 More Plants Add-on will appeal to all lovers of farming and gardening, because now you will have many more plants to grow!
By installing this mod you will be able to create a full-fledged vegetable garden, where strawberries, onions, garlic, spinach, cucumbers, corn and other fruits and vegetables will grow. Just imagine, your gardening options will no longer be limited to potatoes and carrots. And that means that the number of edible products will grow as well.
Absolutely all of the new fruits and vegetables from the More Plants Add-on can be cooked in the oven, smoker or on the fire and used as food. You can buy the new seeds for planting from an itinerant merchant.
Updated at
05.11.2022
Game versions
1.17 1.16
Functionality tested on Minecraft
1.16.230 1.16.221 1.16.220
Genre
Food, Mods
Platform
Android, iOS, Windows
Files
More Plants [McAddon]
751.07KB
Leave comment