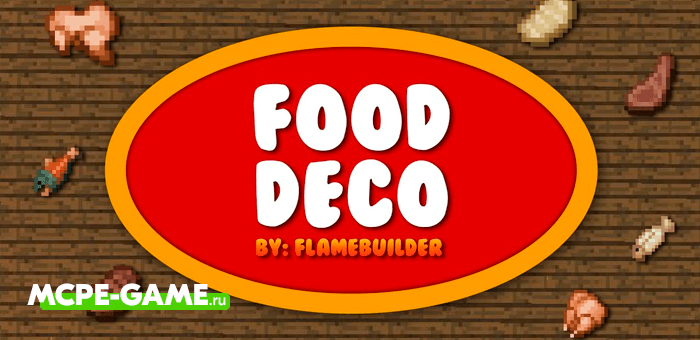 Food Deco is a small mod that adds decorative food and beverages to Minecraft, with which you can decorate your buildings.
The addon adds mugs and plates with cooked food, which can be used as decorations. For example, you can place a plate with a delicious turkey on the kitchen table, or create a full tavern in a medieval city, placing wooden cups and plates with grilled steaks, juicy lamb or fish.
Food Deco addon fits perfectly into the game atmosphere and can be combined with other decor mods. And if you want to decorate the tavern, where the tired travelers will stop, you can simply choose and download medieval maps.
The basic recipes for crafting new items from the Food Deco mod are shown below. By adding cooked food, you will create a new item to decorate, depending on the utensils you choose.
Food Deco Addon Video Review
Updated at
13.09.2021
Game versions
1.16
Functionality tested on Minecraft
1.16.201 1.16.200 1.16.100
Genre
Decorative, Food, Mods
Platform
Android, iOS, Windows
Files
Food-Deco.mcaddon
242.69KB
Leave comment