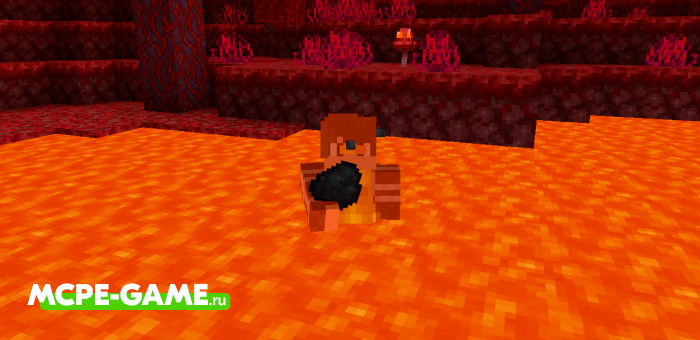 Tired of making food for your character and taking it to the mine? The Eating Ore Add-on adds the ability to eat ore to Minecraft, so you can eat and mine resources without worrying about starvation!
But if you thought that Eating Ore Add-on just makes ore edible, you are very much mistaken. Of course, mining diamonds is much harder than growing potatoes or hunting cows. Therefore, all valuable resources that you choose to eat will confer various bonuses on the game character.
For example, charcoal will give you immunity to fire and lava. Eating redstone you will literally begin to glow. Metal ingots will make you invulnerable. Copper bar will also allow you to mine resources faster. To learn how to breathe underwater, all you need to do is eat copper bar. Diamonds will keep you at maximum health. And so on!
Updated at
14.09.2021
Game versions
1.17
Functionality tested on Minecraft
1.17.0.50
Genre
Food, Mods, Ore
Platform
Android, iOS, Windows
Files
Eating Ore [McAddon]
94.84KB
Leave comment