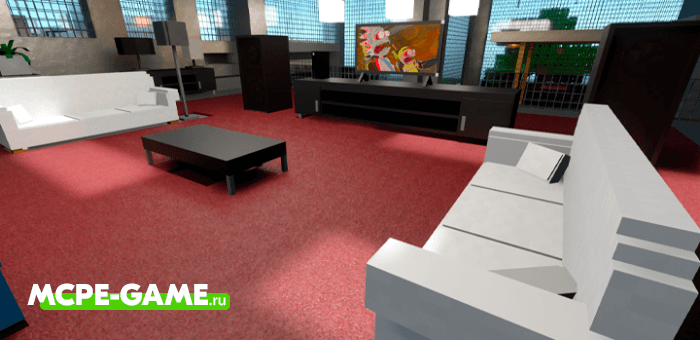 With this furniture mod, you can decorate any room in your home, whether it's the kitchen or the living room. After all, there are more than 70 new pieces of furniture and decorations available here!
One of the main features of BONY162 Furniture is interactive furniture. This means that you will be able to interact with most of the new items. For example, you'll be able to open kitchen cabinets, pull out shelves at nightstands, throw unnecessary items in the trash, or sit on the couch!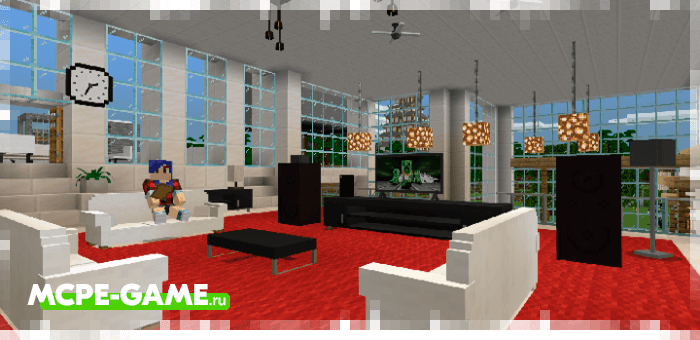 In addition, this furniture mod contains both modern and vintage items. So you will be able to beautifully decorate both the castle and the penthouse. And a large number of new objects will allow you to diversify the interior of any room!
How to get new furniture in the game?
In survival mode, you will need to find an itinerant merchant and interact with him. He will gladly sell any piece of furniture for a few emeralds.
You can also use the command /function furniture to receive 3 chests of all available furniture and decoration items in BONY162 Furniture mod
For correct operation of this mod you need to enable experimental functions in game settings!
Video review
Updated at
13.09.2021
Game versions
1.17
Functionality tested on Minecraft
1.17.0.50
Genre
Decorative, Furniture, Mods
Platform
Android, iOS, Windows
Files
BONY162 Furniture [Behavior]
101.74KB
BONY162 Furniture [Resource]
3.58MB
Leave comment