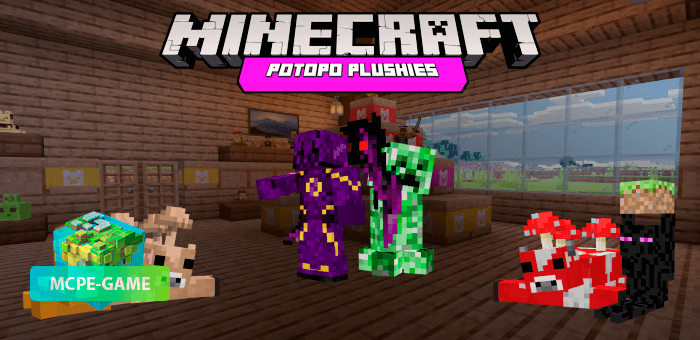 Potopo: Plushies is probably the cutest and kindest add-on for Minecraft Pocket Edition, adding incredibly beautiful plush toys to the game!
The mod for plush toys in Minecraft PE works on the principle of Lucky Blocks. You create a special box of one of the 3 available colors, and after opening it you get a random stuffed toy made in the form of creatures you know in the game.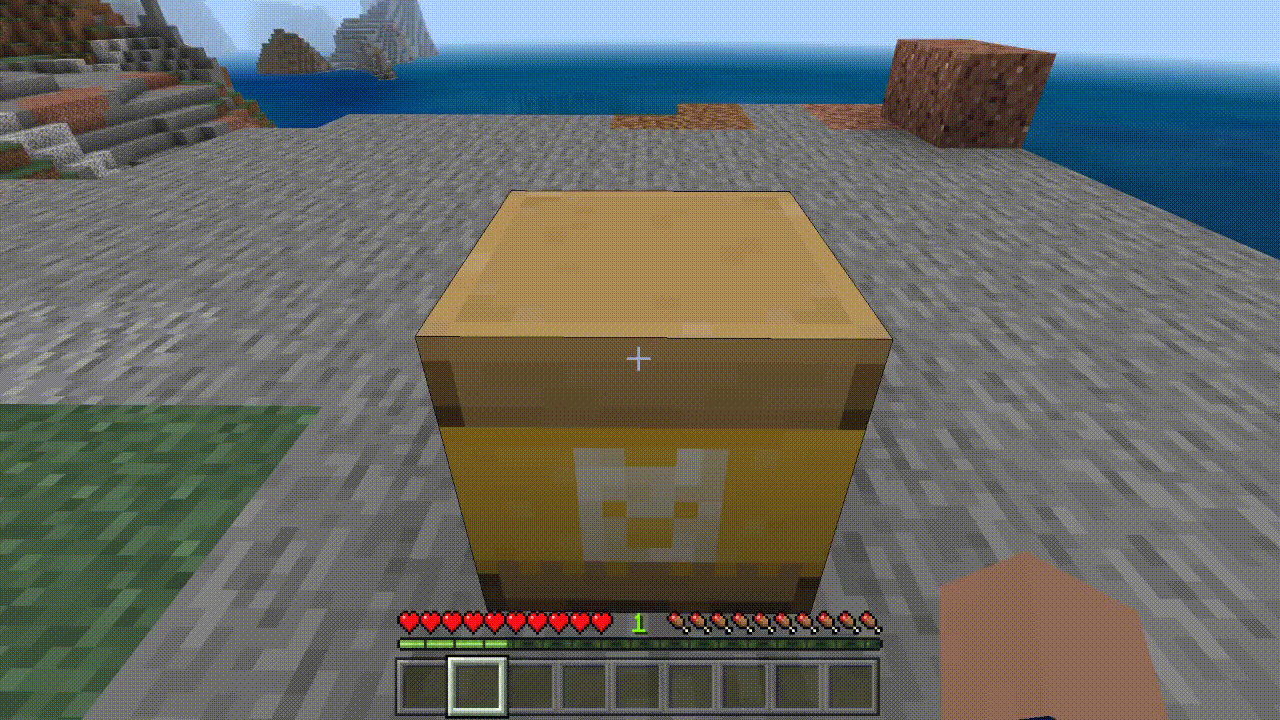 Any soft toy from the mod can be used as decorations to decorate your builds. Agree, such cute creatures would look great in any room of your house!
Lucky Blocks with soft toys
Available in 3 laki blocks in yellow, red and pink. Depending on the color of the block, you can expect to receive a plush toy of some value.
Yellow – a random toy
Red – toy in the form of hero
Pink – a rare stuffed toy
There are also boxes that can contain Lucky Block with a random color toy.
How to get Lucky Blocks with plush toys
Toy boxes can be bought from civilians for emeralds, or you can create your own. Below you can see in-game screenshots of the trade and recipes for crafting.
How to get a toy with your skin
The author of mod Potopo: Plushies offers the opportunity to add to the game a unique soft toy with your in-game skin for a nominal fee of $ 5. To do this, you will need to write to the author of the mod in Discord – Potopo#2400 and discuss the terms of creating a unique plushie especially for you.
All the stuffed toys from the mod
Below you can see all currently available plush toys from the mod on Lucky Blocks Potopo: Plushies, as well as the color of the blocks they fall from.
Plain
Unusual
Rare
Legendary
Mythical
Heroes
Updated at
13.09.2021
Game versions
1.16
Genre
Decorative, Lucky Block, Mods
Platform
Android, iOS, Windows
Files
Potopo-Plushies-BP.mcaddon
61.31KB
Potopo-Plushies-RP.mcaddon
496.46KB
Leave comment