Add-on: Hawks, Ravens and Gulls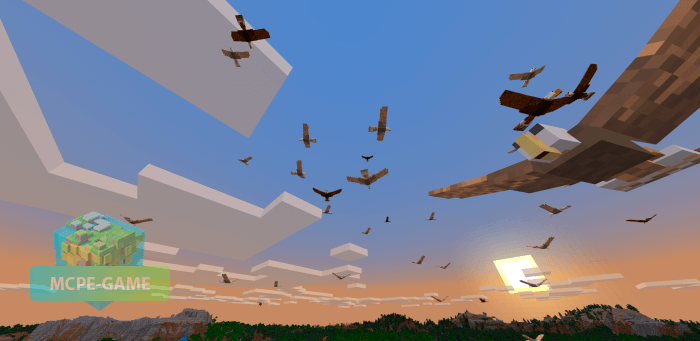 The days when the sky overhead was safe are numbered! Hawks, Crows and Seagulls Add-on adds birds to MCPE that will disturb you in every way!
As you can understand from the name, after installing the mod, you will add 3 species of birds to the game – hawks, crows and seagulls. Each species flies over its territory and depends on the biomes.
Hawks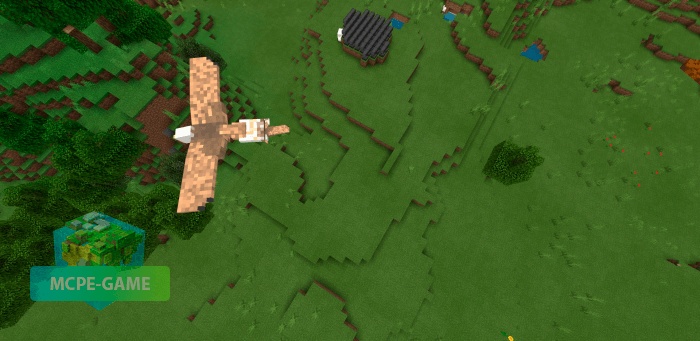 Real feathered fiends that will terrify and surprise. Well, mostly just terrifying!
Hawks are hostile birds in Minecraft PE, attacking the player alone or in a flock. They usually inhabit the hills, but you're sure to find them in flat biomes as well.
Hawks can't stand llamas, but in a good way! They won't even get close to a llama and that's your main defense against hawks. But if something happens to your llama, the hawks won't miss an opportunity to attack you!
Crows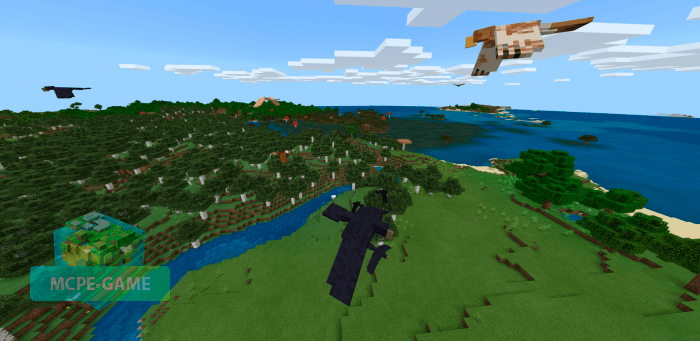 Ravens can be found in swamp biomes, especially often as darkness falls. Like hawks, they will pester the player in every way possible, and they also don't care about llamas. But they are afraid of villagers.
Seagulls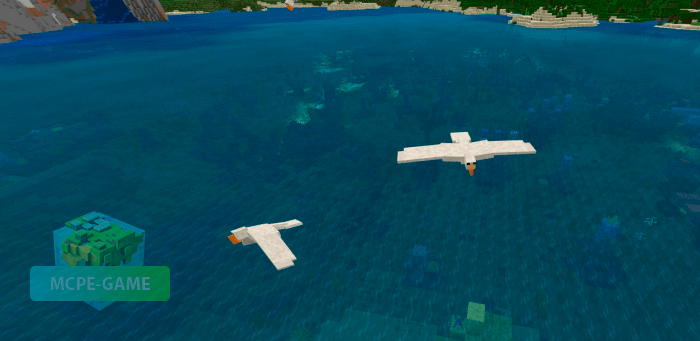 They live near open bodies of water and fly in large flocks. As a rule, seagulls are neutral to the player. But sometimes there will be exceptions to the rules, when seagulls want to get hold of your accumulated wealth, and you better get a gun right away!
Scarecrow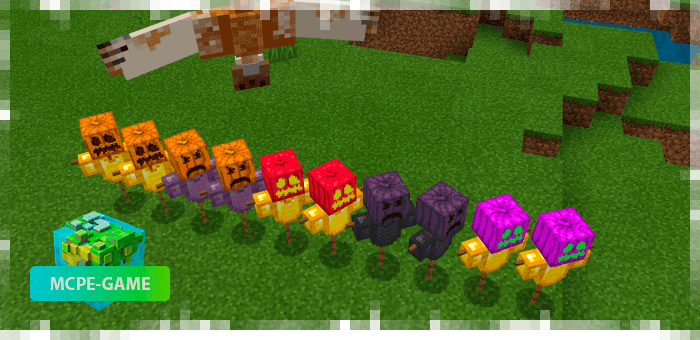 The only way to protect yourself from annoying birds is to use a scarecrow, which can be found on the marshes. Pick it up in your inventory and place it in your own territory, where you do not want to see birds.
Video overview of mod
Want to add more different creatures to the game world? Go to the section of animal mods for Minecraft PE, where we've gathered a huge collection of reviews on the best addons!
Updated at
28.04.2021
Game versions
1.16
Genre
Animals, Birds, Mods
Platform
Android, iOS, Windows
Files
hawk.v3.mcaddon
349.46KB
Leave comment