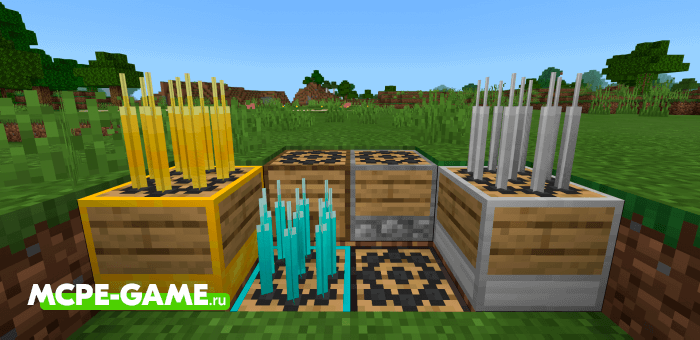 Spike Traps is a Minecraft mod for spike traps, with which you can create challenging challenges or prank your friends.
For what purposes to install the spike traps mod is up to you. For example, they can be used to create a protective perimeter around your home so that hostile mobs can't sneak in. Or, you can dig a hole, place sharp trap spikes at the bottom, and lure unsuspecting players into it.
The traps themselves from the Spike Traps mod can be created from various materials – metal, gold, diamonds and so on. In total, the mod contains 40 types of traps with different appearance and spike material.
Video demonstration of mod
Updated at
13.09.2021
Game versions
1.16
Functionality tested on Minecraft
1.16.220 1.16.210 1.16.100
Genre
Blocks, Mods, Traps
Platform
Android, iOS, Windows
Files
Spikes.mcaddon
250.12KB
Download Spike Traps Add-on for Minecraft PE 1.17 / 1.16+
Spikes.mcaddon
Leave comment