SpaceX Falcon 9 Rockets Add-on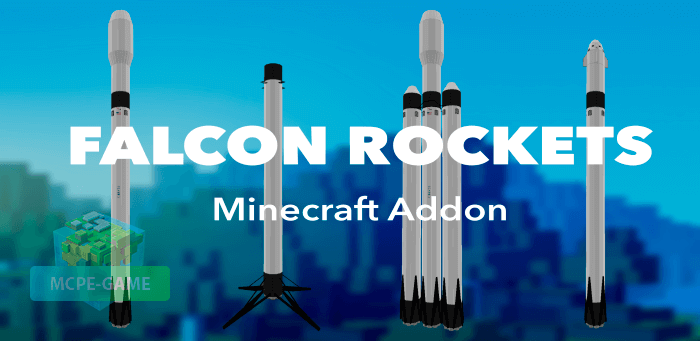 Is there life beyond the earth? Now you can find out the answer if you install SpaceX Falcon 9 Rockets Add-on, which adds real rockets to the game!
Build your own spaceport and equip it with everything you need. Create a launch pad and put the rockets on it. It only remains to change the skin on the astronaft and you can go into space!
The mod adds 4 rockets:
Falcon Heavy
Landed Falcon 9
Falcon 9
Crew Dragon
Check all systems, fire engines and take off by controlling the rocket yourself. We can tell you for sure, the ground in Minecraft is flat.
Updated at
13.09.2021
Game versions
1.16
Functionality tested on Minecraft
1.16.201
Genre
Mods, Vehicle
Platform
Android, iOS, Windows
Files
SpaceX.zip
225.85KB
Download SpaceX Falcon 9 Rockets Add-on for Minecraft PE 1.17 / 1.16+
SpaceX.zip
Leave comment